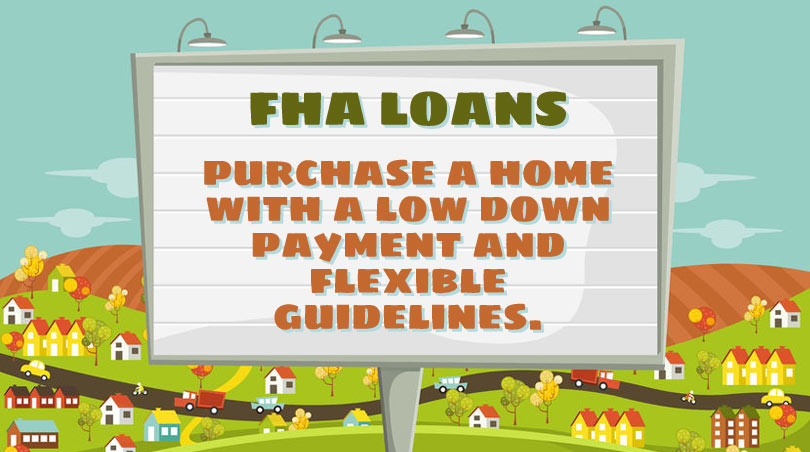 First-time home buyers love hearing about the low down payment requirements for FHA mortgages, and the fact that FHA home loans allow you to apply for a mortgage with a government-guarantee that helps keep mortgage loan interest rates lower on these types of loans.
But some other perks aren't so obvious; did you know that with an FHA mortgage you are permitted to have your seller contribute up to six percent of the home's price as closing costs? The seller can't contribute to your down payment but can help with those closing costs.
FHA loans allow contributions toward your down payment–down payment assistance from people who have no financial stake in the outcome of your loan is permitted according to FHA loan rules.
That means down payment gifts can come from your family, employer, friends with no expectation of repayment. These funds must be properly sourced–they cannot come from credit card cash advances, payday loans, pink slip loans, etc.
Such downpayment programs are not operated by the FHA, but by local agencies near you. Applicants must explore these options in the local area to discover what might be possible in the state where the home is being purchased.
FHA loan rules also allow an add-on to the loan for extra funds you can use to add energy-saving improvements to a home you purchase with an FHA mortgage.
This is known as an FHA Energy-Efficient Mortgage–the funds must be used on specific, approved projects and can't be used as a cash-out option for the borrower. But the money is available should you wish to apply for those funds to make the upgrades.
Even as a first-time home buyer, there are realistic options to build a home on your own lot rather than buying an existing property–you don't need a bigger down payment to apply and FHA credit requirements are the same as for existing construction loans (though your participating lender may have higher requirements).
The FHA One-Time Close construction loan is designed with the same borrower-friendly features such as the lower down payment and lower interest rates, but permits financially qualifying borrowers to build instead of buying.
No matter what kind of property you buy or build with your FHA loan, FHA mortgage rules in HUD 4000.1 (the FHA Single-Family Loan Handbook) do not allow your lender to penalize you for early payoff of the mortgage.
It's safe to plan on making higher payments than the monthly minimum if that is your goal, and work toward early mortgage loan payoff, without having to worry about penalties.
It costs nothing but time to get in touch with a participating FHA lender who can discuss your current or future home loan needs.
The earlier you begin preparing for your FHA home loan, the more flexibility you may have with down payment amounts, and the better prepared your credit will be. Some loans (including FHA Construction loans) take more time–it is always best not to be in a hurry with certain kinds of home loans, and the investment of your time is worth the outcome.