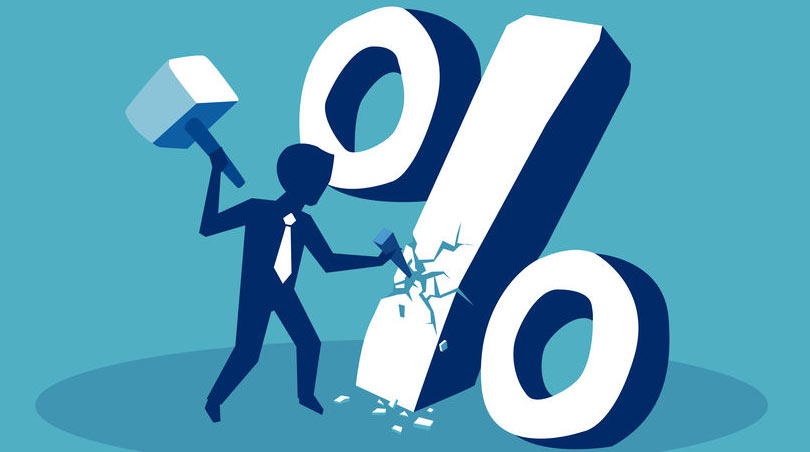 Mortgage loan interest rates have been holding steady near all-time lows. FHA mortgage loans (on fixed-rate 30 year mortgages) were reported at a best-execution 2.50% on Monday June 23, 2020 and talk persists that these low numbers could be with us longer than expected unless there are market forces that run counter to the current downward trend.
Some marketwatchers point out that current low rates can be blamed at least in part on coronavirus concerns, but the reverse is not necessarily true if the crisis begins to abate without a feared second wave of infections.
Investors and markets may not react in equal measure to the good economic news as they did to bad economic developments.
What's bad for the economy is often good for mortgage loan rates, and that's a variable to remember about the current hard times people are experiencing.
It isn't ALWAYS true, but it's true enough of the time that it can be a bit of a cliche. In any case, when rates take a turn for the better and persist, new purchases and home loan refinances may start to trend upward.
The reason many rush to refinance with rates start to move lower? Often the most obvious reasons–an opportunity to save money on monthly mortgage payments, save over the lifetime of the loan with lower interest rates, or to get out of an adjustable-rate mortgage.
Remember that low-interest rates aren't offered to all applicants; if your credit scores are hurting, you will be offered a different interest rate. It's within your power to improve your credit scores through credit monitoring and proactive measures to reduce your debt and pay on time.
That said, some will still need to anticipate a higher rate depending on circumstances.
But at the time of this writing, could those higher interest rates these applicants may face could be lower than what they would have been offered a year ago today due to the overall drop in rates? That's good to remember when you start planning a new purchase loan or even a cash-out refinance loan–how much do you save now when rates overall are incredibly low?
If you are ready to commit to a home loan–committing as in filling out loan application paperwork and having the money to make your down payment–for a One-Time Close construction loan (even first-time home buyers can apply for this type of mortgage), FHA Condo Loan, or even an FHA 203(k) Rehab loan, your next move should be to contact a loan officer and start getting pre-qualified for a loan.
You'll want to do this to see how much loan you can afford based on your current FICO scores, down payment estimate, property taxes, mortgage insurance, etc.
Pre-qualifying for a mortgage is a tool for serious buyers. Sellers take you more seriously, and this information is useful for further budgeting and planning for closing costs and other expenses.
If you know how much an estimated down payment might be (based on the size of the home you need and the price range) your pre-application planning will be much easier to manage.
Some borrowers simply aren't ready and are afraid they will miss out on the lower rates offered at present. But mortgage rates are subject to change.
They can be adjusted daily, or hourly depending on circumstances. It is far better to wait, prepare, and avoid the risk of being denied a loan because you needed more time to work on your credit score and save for your closing costs.