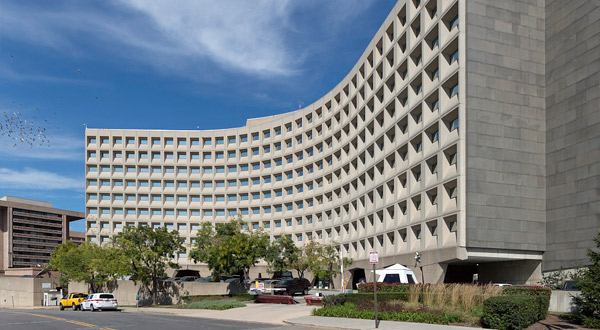 Millions of home owners were affected by a loss of income and employment at the start of the COVID-19 outbreak in America.
And there was a lot of money on the table in the form of mortgage relief and stimulus payments, but what happens when the stimulus money is gone and the borrower gets to the end of a home loan forbearance period?
The FHA and HUD have announced extended relief for FHA borrowers -relief specifically designed to help those who applied for FHA loan forbearance.
A press release titled, "FHA Expands Home Retention Measures For Homeowners Financially Impacted By Covid-19" announces the measures, which are meant to help home owners bring their mortgage up to date at the end of the loan forbearance period.
As of July 8, 2020, the FHA advises, "mortgage servicers will be able to use an expanded menu of loss mitigation tools" to help determine the homeowners' eligibility "for other options to bring their mortgages current if they do not qualify for FHA's COVID-19 National Emergency Standalone Partial Claim." 
Those who aren't sure whether this applies to them should discuss the option with their loan servicer.
These new measures are offered to FHA borrowers who had loans that were current or no more than 30 days past due as of March 1, 2020.
What does the FHA "home retention waterfall" (as it's referred to in the press release) do for FHA borrowers?
It provides a way for the FHA borrower and participating lender to assess the borrower for mortgage relief options that could apply after the original loan forbearance period has ended. Those options include:
COVID-19 National Emergency Standalone Partial Claim
This is a plan where the lender "takes all past due mortgage amounts and puts them in a separate, junior lien" for as much as 30 percent of the mortgage's unpaid principal balance. The junior lien is repayable when the mortgage ends, "which, for most borrowers, is when they refinance or sell their home" according to the FHA.
COVID-19 Owner-Occupant Loan Modification
This is for borrowers with FHA mortgages who do not qualify for the above COVID-19 Standalone Partial Claim–this form of FHA loan relief affects the rate and term of the existing mortgage.
COVID-19 Combination Partial Claim and Loan Modification opt
This FHA loan relief option for those who can't qualify for either one of the measures listed previously (see above). This option requires the lender and borrower to agree to a partial claim for up to 30 percent of the unpaid principal balance. Any other amounts owed after that claim would be "subject to mortgage modification".
COVID-19 FHA HAMP Combination Loan Modification and Partial Claim
This is the last resort intended for FHA borrowers "not eligible for any other home retention solution" and features reduced documentation requirements. Borrowers who need this option should talk to the lender far in advance of the need for the modification to learn what is required to move forward.
FHA Home Loan Relief For Non-Owner/Occupiers
The options listed above are for owner-occupiers using the property they purchased with an FHA mortgages as their primary residences.
Those who do NOT occupy the home as their primary residence will NOT have access to the options above. Instead, these borrowers must apply for a COVID-19 Non-Occupant Loan Modification, "which allows non-occupant borrowers who have received COVID-19 forbearance to obtain a modification to their mortgage rate and term."