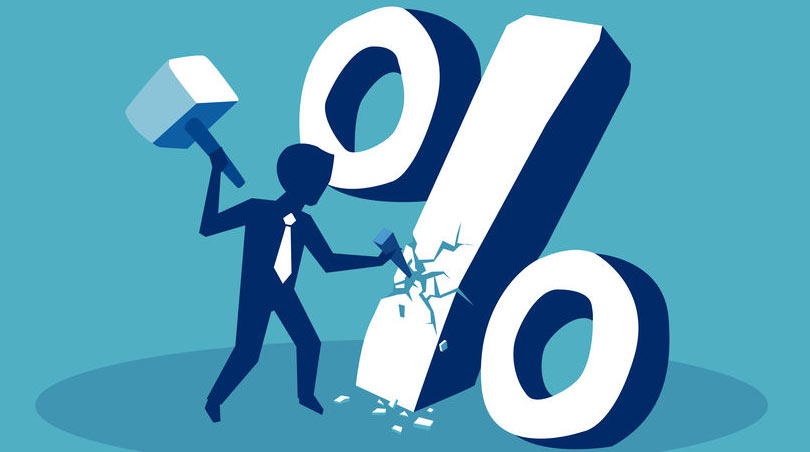 The end of the month of June, 2020 saw mortgage loan interest rates hit another historic low–rates hit another all-time low for the fourth time in a single month.
As coronavirus issues continue to affect the global economy, economic factors at home and abroad have contributed to an environment favorable for lower rates.
FHA Mortgage Loan Interest Rates In June 2020
FHA mortgage rates were listed at 2.50% on the last day of June. Not all borrowers are offered rates this low–your experience will vary depending on FICO scores and credit history.
Finance and banking experts have been discussing the idea that as long as coronavirus has a role in what happens to the U.S. economy, we have the potential for continued low mortgage rates. Unfortunately, there is also volatility and the potential for interest rate fluctuations that can include sharp moves higher.
These mortgage rate fluctuations are one reason why lenders offer interest rate lock commitment options at the appropriate stage in the loan process.
A mortgage rate lock commitment is a legally binding agreement between borrower and lender–a mortgage rate is agreed upon to protect the borrower from rate fluctuations between the time the agreement is reached and a specific expiration likely to be set around the anticipated closing date.
Locking And Floating
Some borrowers may be tempted to delay making this commitment to see if rates will go lower in the meantime.
That is something that should not be done without a specific strategy–how much higher will the rates go before you cut your losses and lock at the increased rate?
There is never a guarantee that rates will fall back to levels more favorable to the borrower after such a rate change.
When rates are as low as they are now, even a comparatively higher rate offer could be lower than some borrowers might expect to be offered but your credit scores and credit history will be more important going forward than ever.
Apply Now Or Keep Working On Your Credit?
If you come to the FHA loan process with low FICO scores or an inconsistent repayment history, you won't be offered the most affordable rates. It is better to wait to apply for a time when your credit and repayment history have improved.
If you are not ready to actually apply for your mortgage loan yet, begin credit monitoring as soon as possible. Start working on (or continue working on) a credit history of 100% on-time payments.
Doing so will help you come to the loan application process with at least 12 months of no late or missed payments.
Interest rates are low at the moment, but if you are not ready for a home loan yet, those low rates won't help you. It is better to make a plan, work on your credit, and take the extra time in order to get a better chance at loan approval.