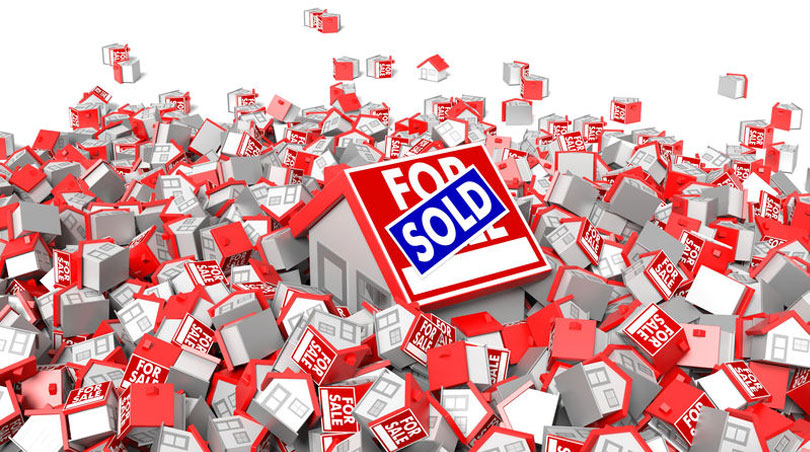 New home buyers have a lot to learn about the process of applying for and being approved for FHA home loans. The advantages of the FHA mortgage include lower down payment requirements and more forgiving FICO score rules…but how can a new borrower know how much loan they are permitted to apply for?
HUD 4000.1, explains how FHA loan limits work. This handbook, a comprehensive guide to the FHA Single-Family Home Loan program, explains how loan limits work:
"A Mortgage that is to be insured by FHA cannot exceed the Nationwide Mortgage Limits, the nationwide area mortgage limit, or the maximum Loan-to-Value (LTV) ratio."
These limits are set based on median house prices and are influenced by the home loan limits established by Freddie Mac and Fannie Mae.
One Size Fits All?
Do FHA home loans have blanket requirements no matter where you are buying the home? There is no one-size-fits-all loan limit for all houses. And why not? Because the amount of the FHA loan limit is affected by a variety of factors including the number of units in the home. You can use an FHA mortgage to buy a primary residence with as many as four living units, and the more units the home has, the higher the limit is likely to be.
What Is The Maximum Loan Amount?
The maximum loan amount you qualify for depends on several factors–the cost of the home itself is not the only consideration and other variables like the number of living units aren't the only ones you'll need to worry about–you may be allowed to include certain financed closing costs such as discount points and the Up-Front Mortgage Insurance Premium.
If you choose to finance such costs you will need to know how doing so will affect your monthly mortgage payments.
It also depends on how much you decide to pay up front in the form of a down payment. All FHA forward mortgages require a down payment (a minimum of 3.5%) but those who choose to make a larger down payment are borrowing less (assuming financed costs are kept to a minimum) and saving more over the lifetime of the mortgage.
These borrowers may or may not reach the FHA loan limit for their county by the time the transaction is over, but a bigger down payment could be a way to get more home loan for those who can afford it.
Loan Limits Vary Depending On The Transaction And Other Factors
FHA maximum loans –the largest amount possible to borrow–will vary based on a number of variables including the type of transaction (forward morgages, refinance, etc.), program type, even whether it's new construction or existing construction. Your maximum loan amount will be either (in most cases) the lesser of a percentage of the adjusted value of the home or the mortgage loan limit for the area.
There is a defined "floor" for FHA mortgages. Basically the floor is a minimum loan amount and if you've guessed there is also a "ceiling" applicable for purchase loans in high-cost areas set at %150 of the FHA conforming loan limit.
Yearly Adjustments
FHA loan limits are set each year and announced prior to the start of the new year and buying season. FHA loan limits are subject to annual cost-of-living type adjustments so it's not safe to assume that last year's limits are identical to this year's. Some areas will be adjusted, some areas may see no alteration to the limits, etc.
Much depends on the circumstances around an individual housing market—in many areas the FHA loan limit to be "65% of the value of conventional loan limits." Ask a loan officer how these rules may affect your transaction.