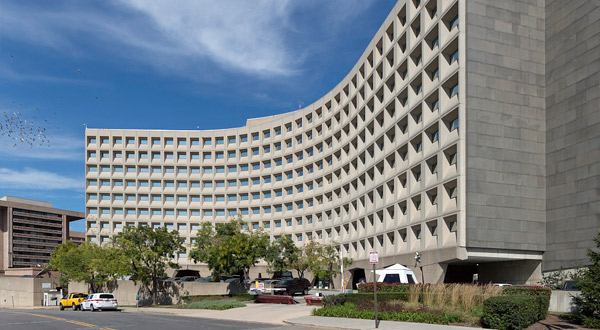 The FHA and HUD have announced changes to the FHA 203(k) Rehabilitation Mortgage program to help borrowers affected by coronavirus issues.
Some who started rehab loan construction work may have had income issues related to COVID-19; such borrowers are offered additional consideration to keep their projects moving forward to completion.
The Rules As They Were Originally Written
An FHA Mortgagee Letter announces the availability of an extension for borrowers who could not get their rehab loan construction projects completed on time.
The original guidance in HUD 4000.1 makes provisions for this; it states that when the work is not finished in the agreed-upon time, "the Borrower may request an extension of time and must submit adequate documentation to justify the extension."
HUD 4000.1 also states that the lender normally grants such extensions at its discretion only. Furthermore, in cases where there is a delinquent mortgage, "the Mortgagee may refuse to make further releases from the rehabilitation escrow account and that the project must stop if the Mortgage is in payment default" according to the FHA.
The Rules As They Are Temporarily Modified
According to the FHA Mortgagee Letter, the agency now temporarily offers "flexibility allowing Mortgagees to continue administering the Rehabilitation Escrow Account, including the approval of extension requests and release of funds, which will allow the project to continue for mortgages where the Borrower is in forbearance due to the impacts of COVID-19."
Under these rules, which are temporarily in place until the end of November 20202, the participating FHA lender is "still required to obtain" the following documentation–an explanation for the delay from the borrower, contractor, or consultant when reviewing extension requests plus a new estimated completion date.
Borrowers who need this assistance must reach out to their lenders and work out the details. Loan forbearance, loan modification, and even extension of construction deadlines are all things that require the participation of your lender. Don't expect to get such assistance automatically–prior arrangements must be made.
Keep in mind that the rehab loan rules discussed here are being temporarily modified and once the eligibility period expires (assuming it is not extended by the FHA and HUD) these more flexible guidelines will no longer be applicable as they are currently written at press time.
FHA borowers affected by COVID-19 have a wide range of loan options to help avoid loan default and foreclosure, but it's crucial to act as soon as you know making payments will be a problem. Do not delay in contacting your loan officer to make arrangements.
You can also call the FHA directly to request a referral to a HUD-approved housing counselor if you need advice or assistance with planning a loan or making a budget to accommodate your mortgage commitment.