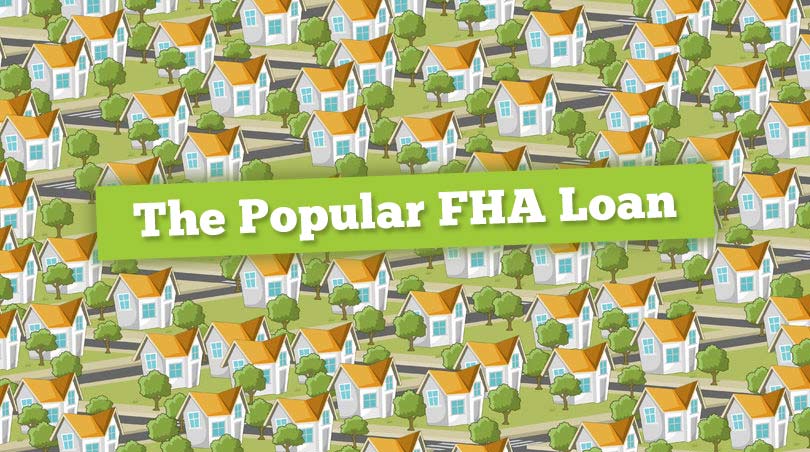 Are you a first-time home buyer looking for the most affordable mortgage options?
FHA home loans feature flexible guidelines, and those options come with lower downpayment requirements other advantages over conventional mortgages.
FHA Loan Options Are Diverse
There are many types of housing you can buy with an FHA mortgage–a condo unit, a house in the suburbs, even properties with up to four units the borrower can occupy while renting out the unused units.
You have to occupy the property you buy, but being a landlord may be an option for some to consider.
There are also FHA home loans you can use to buy a fixer-upper (the FHA 203(k) Rehabilitation mortgage) and there's also the FHA loan program to help you build a house on your own lot with an FHA One-Time Close Construction mortgage.
You can't purchase commercial property with an FHA loan–no hotels, no condohotels, Air b-n-bs, time shares, or vacation homes. But FHA loans are permitted for mixed-use property where the residential nature of the home is the primary feature.
Lowering Your Interest Rate
And there are also flexible options in the loan transaction–did you know your FHA loan options include the optional purchase of discount points on the loan to reduce the interest rate?
It's true that even without discount points FHA loans have lower rates than some conventional mortgages, but discount points can help you save money over the lifetime of your loan.
How do points work? One point is equivalent to 1% of the total mortgage. Buying points can lower your interest rate by .25% for each point you buy.
Discount points are an option to consider depending on whether or not you plan to keep the home rather than sell the house before you pay off the mortgage. If you aren't planning to keep the home that long, this is a cost you may wish to think twice about.
More FHA Mortgage Options
FHA home loans allow your seller to provide up to six percent of the closing costs for FHA home loans. You can also apply for local down payment assistance programs that may be able to help offset the expense of your down payment.
These programs are administered by local agencies and not by the FHA, HUD, or the lender.
Talking to a loan officer about your FHA loan choices is a very good idea.
If you aren't sure what your options and obligations are with a new home loan, get some preliminary details from a loan officer about your mortgage options–there is no obligation and you're free to take as much time to think about your options as you need.