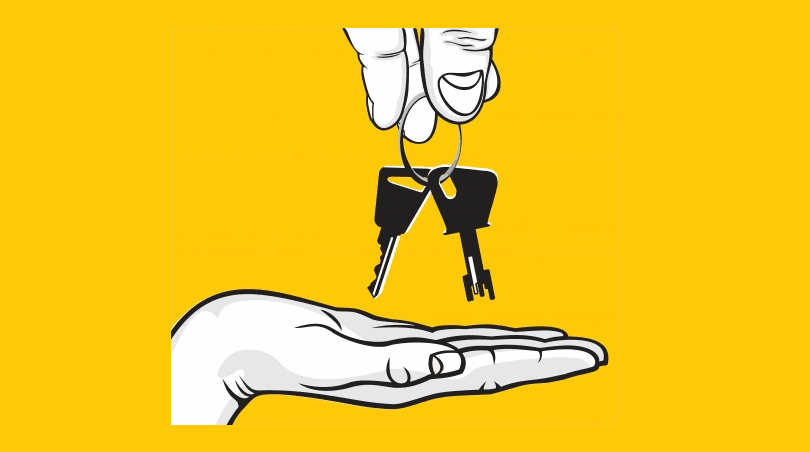 Can you use an FHA home loan to buy investment property you plan to rent out to others? This is a question many wonder about, and the answer is tied to the FHA loan occupancy requirements for these mortgages.
FHA loan rules for all single-family home loans are described in the lender's handbook, commonly known as HUD 4000.1. FHA loan rules include a variety of instructions for the lender that direct the financial institution on how to process and approve FHA home loans.
But FHA loan rules don't just apply to lenders and other mortgage professionals, some regulations are also written for the borrower.
Did you know that FHA single-family mortgage loans are intended for owner-occupiers only? The rules listed in HUD 4000.1 are clear–the borrower must take possession of the property within a reasonable time after closing.
That time frame is normally 60 days or less unless the borrower and lender come to an agreement stating otherwise. In general, you can't delay occupancy for very long, though in some cases exceptions will apply. None are automatic, however.
What do borrowers need to know about what HUD 4000.1 says about occupancy? To begin with, the lender's handbook states:
"To be eligible, all occupying and non-occupying Borrowers and co-Borrowers must take title to the Property in their own name or a Living Trust at settlement, be obligated on the Note or credit instrument, and sign all security instruments."
At this stage some wonder what a borrower's legal spouse may be obligated to do. HUD 4000.1 advises, "In community property states, the Borrowers spouse is not required to be a Borrower or a Cosigner. However, the Mortgage must be executed by all parties necessary to make the lien valid and enforceable under State Law."
FHA loan rules also mention co-signers–HUD 4000.1 includes a paragraph in this section that applies specifically to them.
"Cosigners are liable for the debt and therefore, must sign the Note. Cosigners do not hold an ownership interest in the subject Property and therefore, do not sign the security instrument."
FHA loans permit a non-occupying co-borrower, but these parties must also observe some rules in HUD 4000.1. "Non-occupying co-Borrowers or Cosigners must either be United States (U.S.) citizens or have a Principal Residence in the U.S."
And what about FHA loans involving military personnel, either as a primary borrower or as a co-borrower or co-signer? HUD 4000.1 does provide some exceptions for those in uniform when it comes to physically occupying the home while being called to active duty or being deployed, etc.
"Borrowers who are military personnel, who cannot physically reside in a Property because they are on Active Duty, are still considered owner occupants and are eligible for maximum financing if a Family Member of the Borrower will occupy the subject Property as their Principal Residence, or the Borrower intends to occupy the subject Property upon discharge from military service."
FHA home loans are for owner-occupiers. They are not for the purchase of investment property the borrower does not plan to live in.
You are permitted to buy a multi-unit home and rent out the unused living units, but you must occupy at least one of them as your primary residence. That means your full-time home address.