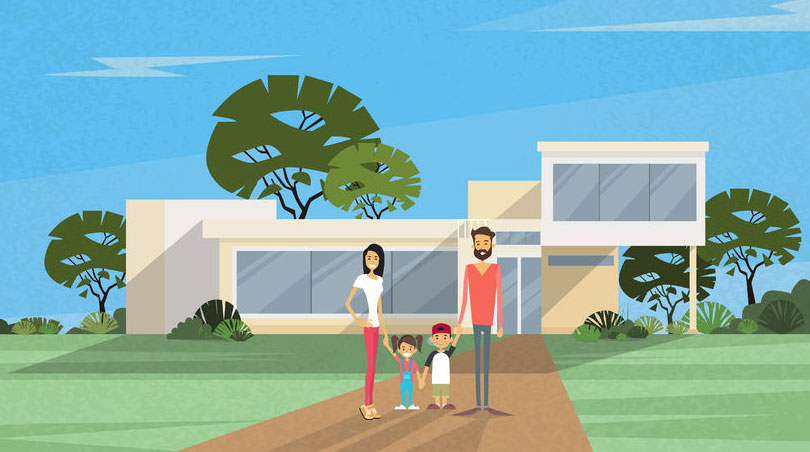 Some borrowers are surprised that you can choose an FHA condo loan; some view condo units as more of a luxury-type housing option or somehow otherwise out of their price range.
But FHA home loans include a condo loan option and the FHA official site explains how it works;
"Section 203 (b) of the National Housing Act provides authority to insure any mortgage covering a one-family unit in a project coupled with an undivided interest in the common areas and facilities which serve the project."
FHA home loans can be approved for condo units for up to 30-year terms (purchase or refinance) for units in an FHA-approved condominium project OR, as FHA.gov describes, "in a project that is not FHA-approved but meets the Single-Unit Approval requirements".
How does a condo project get FHA-approved? Approval-eligible projects are required to be complete (the construction phase must be over) and "exist in full compliance with applicable state law requirements including good standing with the state, and with all other applicable laws and regulations."
There are requirements in the FHA Single Family Lender's Handbook, HUD 4000.1, which address issues related to insurance, "financial condition, nature of title, the existence of any pending legal action or physical property condition", and other factors that may affect the value or sale of the unit or the project as a whole.
As mentioned above, a potential borrower can apply for an FHA condo loan to buy a unit in a condo on the FHA approved list OR a home loan may be approved for a single unit in a project that is not FHA approved but meets FHA guidelines.
This is known as "single-unit approval". The single-unit guidelines include the following:
"To be eligible for Single-Unit Approval, the unit must be located in a project that is not FHA-approved, that is complete and ready for occupancy, has at least five dwelling units and it is not a manufactured home." There are other guidelines; the condo project must meet certain requirements including "FHA insurance concentration, owner-occupancy percentage, and financial condition of the project."
FHA condo loans are for any financially qualified borrower. The same FICO score rules, low down payment requirements, and consumer-friendly features including no penalty for early payoff of the condo loan.
If you are considering a condo loan, there are some important things to remember as you go forward. Condo loans have the same concerns as a typical suburban home; don't think you are safe to skip the optional home inspection (the mandatory appraisal is NOT an inspection and will not tell the consumer about all potential problems with the home) just because you are buying a living unit in a condo project.
The home inspection may be even more important for a condo unit–you simply don't know what you are walking into in terms of issues with mold, the roof, the foundation, the ability of your appliances or mechanical systems in the home to adequately service the entire condo unit, etc.
The FHA condo loan is a great option for those who are considering a home loan; it gives you another type of property to consider in addition to the choices you've already looked at.