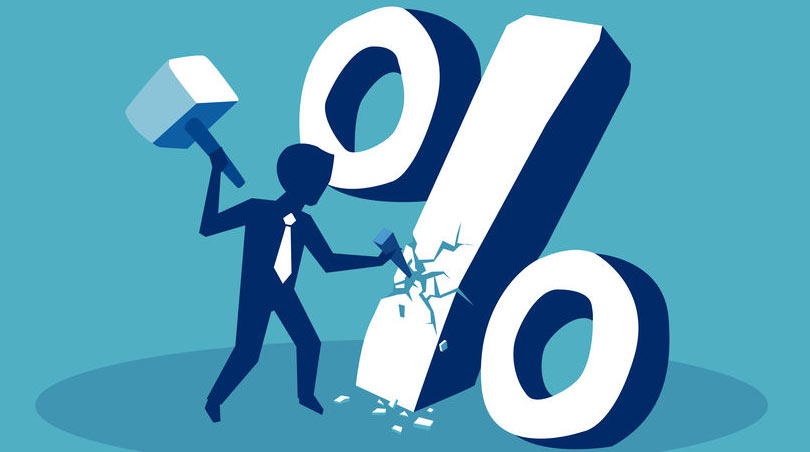 January of 2021 brought some anticipation about what might happen with home loan interest rates. Would conditions become less volatile and more stable? Would rates start to rise along with investor certainty in the markets that influence mortgage rates? Does fear and uncertainty persist in the new year?
Some professional market watchers wrote (in the early days of January 2021) that mortgage rates got started this year minus volatility (at least early)…FHA loan rates on 30-year fixed-rate mortgages are reported in January 2021 below the three percent range–so far, fairly "typical" of what people have come to expect during the pandemic.
At the time of this writing, you'll find FHA mortgage loan interest rates are reported at 2.25% for "best execution" loans which have ideal conditions including a well-qualified borrower.
That rate is far below the FHA 30-year fixed-rate loan interest rate at the height of its 52-week average of 4.0% so in the last 52 weeks, FHA loan interest rates rose up to 4.0%, only to drop down over time below the three percent zone.
Mortgage loan interest rates living well below three percent is a huge advantage for anyone who wants to build a home on their own lot, refinance an existing mortgage, or any other mortgage loan transactions including Reverse Mortgages or FHA Home Equity Conversion mortgages.
Some look at today's interest rates and worry about not being fully ready to commit to a mortgage. Should you act NOW to take advantage of these low rates or hold out until you are sure?
Bottom line? And we have written this a number of times in posts like these…it is a total waste of time to worry about interest rates you don't have access to because you're just not ready yet. It's best to wait until you ARE ready and not in a hurry.
Can you get closer to being ready? Maybe or maybe not at this time, but there ARE things a borrower can do to reduce the overall cost of the mortgage loan up front.
And they are things that could offset having to wait to apply for a home loan and experiencing a higher interest rate than you could have gotten when rates were lower.
What kind of steps do we mean? Your options include negotiating with the seller for a seller concession up to six percent of the price of the home on closing costs.
You may also wish to consider the purchase (up front) of home loan discount points that can reduce the interest rate.
When considering this remember that it's not a good idea to buy points if you don't plan to keep the house long-term–doing so can cost more than it's worth.
If you are building a home with an FHA One-Time Close construction loan it may be possible to avoid the FHA minimum 3.5% down payment on the loan if you are providing your own land to have the home built on (rather than purchasing land with your home loan)
Ask a participating FHA lender about options you can use to reduce out of pocket costs for the home loan to help you offset a higher interest rate if you can't get a loan application in during this time of substantially lower rates.