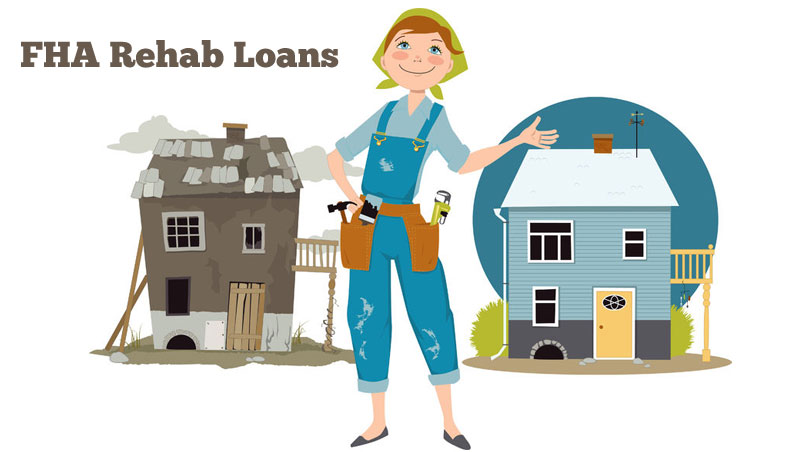 Are you considering home repairs and renovation? In 2021 some are as part of disaster recovery. Other homeowners need a home repair or upgrade, or they want to purchase a fixer-upper house. Whether you want to replace your current home, or remodel it, the FHA 203(k) rehab loan can help
These rehabilitation loans (which are also available as a refinance loan) are for any home owner who wants to buy or refinance a property and repair or renovate it at the same time. There is a standard version of the 203(k) purchase and refinance loan, and a limited version of both for smaller renovation projects.
Some Won't Use An FHA 203(k)
But some borrowers won't use an FHA 203(k) rehab loan. They either cannot, due to the nature of the property they want to repair, or they will not because they aren't willing to live in the property as their main residence. FHA loan rules require occupancy as a condition of loan approval.
Some finance and mortgage blogs remind borrowers that they technically CAN purchase an investment property (up to four units) IF they are willing to live in one of those units as their primary residence and rent out the unused living spaces to others.
FHA 203(k) Loans Are For Homes With One To Four Units
This type of home loan allows you to buy, repair, and live in a property up to four living units large. When searching for an FHA home loan for a multi-unit property, don't forget that FHA loan limits increase with the number of living units.
Check the FHA loan limit for the number of units–it sounds like an obvious mistake, but it's an easy one to make.
Acting As Your Own Builder
Some thinking about what to do with their FHA 203(k) loan options are tempted to act as your own contractor. But be sure to get estimates for building materials and other things you will need assuming you may have to pay labor costs, too. Make a budget that accurately covers the expenses whether you do the work or if others are hired to do it for you. Why? Because your lender may not allow you to work as your own builder.
And when thinking about the size and scope of your rehab project, be sure to talk to a participating FHA lender about the FHA 203(k) loan options in terms of whether to get a "Limited 203(k)" or not.
Rules of the Limited 203(k) say the borrower can't do major structural alterations (the standard 203(k) allows this) but there is no minimum expense under the limited program so if you have smaller-scale work to do, the 203(k) may be a good option but be sure you know the details of both types of 203(k) loan.