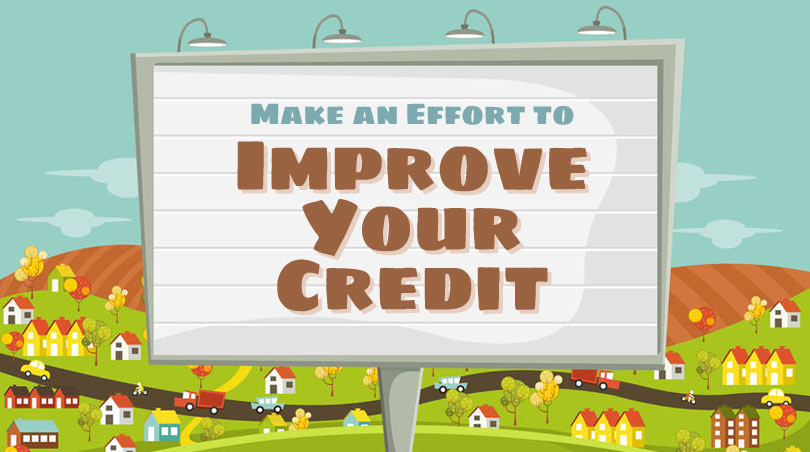 It doesn't matter if you want to buy a single-family home in a rural area or a condo unit in a busy metropolis; if you don't understand your credit report or know your credit score, you aren't ready to financially commit to a home loan.
In order to buy a home, consumers have to become credit-literate. That means knowing how credit reports work, how to interpret credit scores, and how your credit report affects your ability to be approved for a loan.
There are three major credit reporting agencies, Equifax, TransUnion, Experian. That is one reason why we encourage borrowers to check their credit reports as early as possible prior to applying for an FHA mortgage or any other major line of credit. You may have to dispute an error on your credit report and that error isn't necessarily reported across all three of your reports.
Even if you have spotless credit and no evidcence of identity theft in your credit report, borrowers should always know what their lender is going to see on the report before an FHA home loan application is completed.
FICO scores are a big factor in FHA loans and not just for loan approval–the amount of interest you are charged depends on your FICO scores. That said, your credit scores aren't the whole story.
A home loan applicant's repayment history related to all financial obligations in the 12 months leading up to the new loan application) are also just as important as FICO scores.
And remember what we mentioned above about FICO scores being crucial for setting your interest rate? FICO scores are ALSO crucial when it's time to determine the required down payment. If your FICO scores are too low, a higher down payment is required.
The FHA single-family home loan program has a set of FICO score requirements that state a borrower can qualify for FHA maximum financing which includes a required 3.5% down payment. This is offered to applicants with FICO scores of 580.
Borrowers with FICO scores below 580, but not lower than 500 do technically qualify for an FHA loan. These applicants must pay a minimum of 10% down.
The scores mentioned above may qualify according to FHA standards, lender standards may also apply so you will need to discuss the lender's requirements versus the FHA baseline.
Things to do: find out what your FICO scores are from the three major credit reporting agencies, and also learn what your chosen lender or potential lender will require in terms of FICO scores. Knowing both of these things will help you learn what may be required to happen next.
Working on your credit early helps you if there are problems that need to be resolved. Errors on a credit report, old information, or other issues can take time to address–more time than most consumers realize.