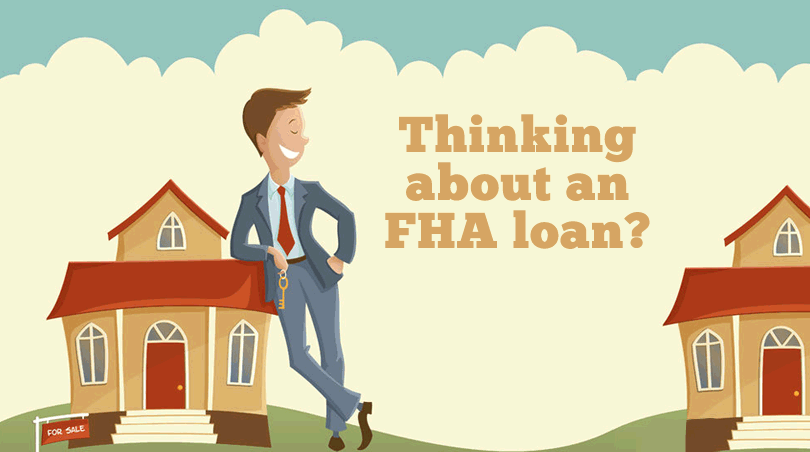 Your first home loan might seem intimidating, but there are some things you can do to help reduce those feelings of being overwhelmed by unfamiliar details.
The key is to start early and plan ahead; before you fill out loan application paperwork, consider making your planning phase for the loan last year or more. This takes some immediate pressure off borrowers to save up for the down payment and closing costs.
It also provides more adequate time to work on your credit, and cut the amount of monthly debt you carry. What other things can first time home buyers do to help themselves in the months leading up to the home loan application?
Home Loan Planning Means Knowing Your Housing Market
Some borrowers start their home ownership journey without a clue about what they want from their first home. Do you want a mobile home? A multi-unit property?
Others know exactly what they want out of a house, and a good example are those who apply for FHA One-Time Close construction loans to build a home instead of buying an existing property.
These buyers know they want to approve the design, and have more of a say in how their homes are put together.
Those who do not know what kind of home they want have plenty of options with an FHA mortgage. A townhome, duplex, or condo unit–could one of these be in the future for a currently undecided buyer?
It's important to know your options, and all of the choices mentioend above are available to purchase with an FHA mortgage.
Down Payments
Do you know how much down payment you are able to come up with? Do you need a down payment gift or grant? If you need the help of a local down payment assistance program, you should start exploring your local options right away. The FHA itself does not have a down payment assistance program but you may be able to find one in your zip code.
You will need an estimate of how much the home you want to buy costs to calculate the down payment. The down payment percentages are 3.5% minimum for those who financially qualify, and 10% for those with FICO scores that are lower than lender standards and the FHA's minimum 580 credit score for maximum financing.
What Is Your Monthly Mortgage Payment?
To find out if you can afford the monthly mortgage payments, try using an online mortgage calculator, but remember that you will need certain information to get a good estimate. That information includes any estimated property taxes.
Remember that getting a more accurate estimate from the mortgage payment calculator requires you to input data about property taxes, any applicable homeowner's association fees, mortgage insurance premiums, etc.
Home Loan Advice: It Pays To Have Options
Some borrowers want their new home to have an office space, rec room, man cave, or basement bar. But some housing markets can't support certain features–we're talking specifically here about basements as some housing markets simply don't feature them.
Other markets may have home with or without basements, fireplaces, patios, etc.
Some want a house that features a swimming pool or jacuzzi, while other house hunters seek properties with distinctive design features like high-end facades, brick, stucco, marble, etc. But when planning your loan, flexibility with these options is helpful.