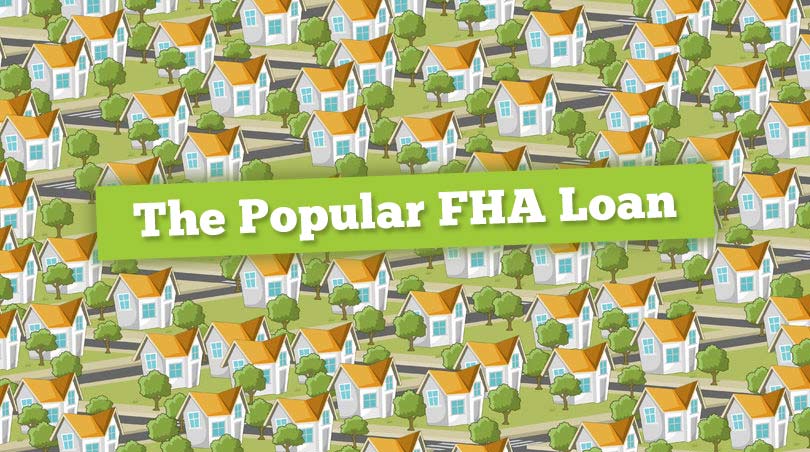 First-time borrowers sometimes ask, what is an FHA home loan mortgage rate? The FHA loan rate is the interest rate you'll negotiate with the lender on a 15-year or 30-year FHA mortgage. There are some facts you should know about FHA loan rates that will make understanding them much easier.
FHA Loan Rates: They Vary By Lender
Technically speaking, the mortgage loan interest rate on your loan is something determined by the loan officer, based on current market rates and other factors.
Who gets the most competitive FHA loan rates? Those who meet FICO score standards and the lender's other financial qualifications.
But rates, being negotiable, can be bought down using discount points–an option you and the participating FHA lender should discuss as early as possible.
Buying discount points makes sense in some scenarios and does not make good financial sense in others.
We'll come back to discount points in a moment, but it's very helpful to know that the FHA and HUD do not set or regulate FHA loan rates other than a requirement that interest rates on these loans be reasonable and "customary" for the home loan being negotiated in that size housing market. HUD does not tell lenders how to set their rates otherwise.
Buying Down Your Mortgage Loan Interest Rate
Remember the discount points we mentioned earlier? Your home loan interest rate can be lowered by purchasing discount points. These points are paid upfront by the borrower and each point is worth 1% of the total mortgage.
Discount points should not be purchased lightly. If you plan to sell the home, you may not be cutting yourself a break by purchasing points. Buying points is better for borrowers that know they will be staying in the home for the duration of the loan term or close to it. Those who sell the home in a few years and move on should save their money on points and choose not to buy them.
FHA Loan Rates: Different Depending On Where You Look
FHA loan rates vary among participating lenders. This is typical no matter what kind of mortgage you seek, FHA, VA, conventional, etc.
You may find some lenders offering higher rates then you expect. You may also run across some who feature lower interest but with higher closing costs.
In any case, your FICO scores play a very important role in what rates the lender may offer.
And that is why we recommend shopping around for an FHA loan. Doing so is an important part of being an informed borrower.
Some participating FHA lenders may be willing to offer interest rates to you not available at a competing financial institution but no matter what the rate actually is, there is a limited time that rate may be applicable.
Borrowers and lenders negotiate a mortgage rate lock for this reason. A rate lock is an agreement in writing to commit to a specific mortgage rate, with a start date and an expiration date.
You won't be able to get a mortgage rate lock without committing to a specific home to buy, so keep that in mind when trying to decide between properties. You will only start negotiating the rate in earnest once you are ready to make an offer to purchase.