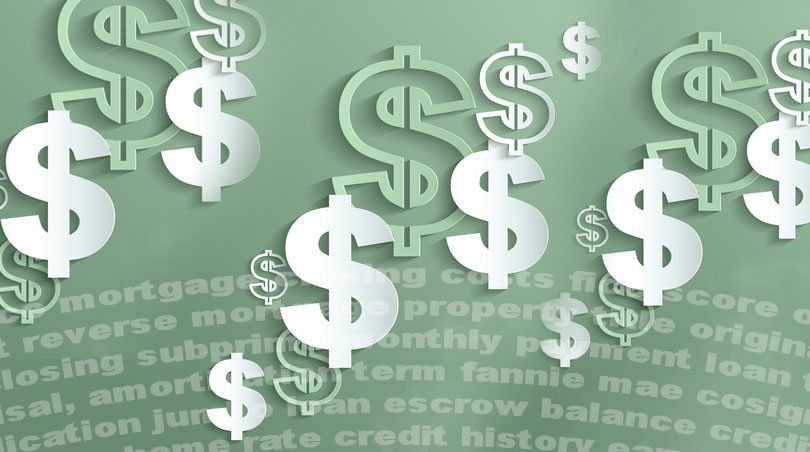 When was the last time you checked your credit score? If you are thinking about applying for ANY line of credit (but especially home loans) you will want to be looking at your credit reports on a regular basis.
There are good reasons to monitor your credit and keep track of updates to your report.
What kind of reasons? Human error, for one. If your credit report has mistakes like an outdated home address, incorrect spellings of your name or addresses, or other problems those errors could make trouble for you later on. But errors aren't the only issue to keep an eye on.
Credit scores help determine your interest rate on a home loan, and they also help determine what size of down payment you may be required to make.
FHA single-family home loan rules say that certain FICO score ranges qualify for FHA maximum financing and the FHA's famous 3.5% down payment.
The FHA loan rulebook says that credit score range is 580 or better. If your credit score is below that, but not below 500, FHA loan rules say you still technically qualify for a loan but the down payment is 10%, not 3.5%.
Lender standards will apply. Your experience may vary depending on circumstances including the lender's requirements. You should be prepared to ask a lender what FICO scores are acceptable for the lowest down payment and competitive interest rates. By "competitive" we mean "lower".
There are three major credit reporting agencies, Equifax, TransUnion, and Experian and you should not assume your credit information is reflected accurately in all three of them without checking them each yourself.
Not all credit reports update at the same time, or consistently with each other. One credit report may contain errors or other problems the others do not reflect.
But wait, there's more.
Credit scores aren't capable of telling the lender your whole financial story–at least where the last 12 to 24 months are concerned. Your credit report also contains records of your payment history and this is an equally important part of the equation for loan approval.
Do not underestimate the importance of your loan and financial obligation payment record.
If you are within 12 months of a loan application and you have late or missed payments, you should seriously consider waiting to apply for the loan until you have a MINIMUM of 12 months worth of on-time payments on your credit report.
Your lender will be looking for these on-time payment patterns when trying to decide to approve your home loan or not. It's the lender's job to screen out people who aren't truly able to afford their mortgage. Your payment history tells the lender a LOT about this part of your financial habits.
Scores and credit history are two very big factors to respect ahead of your loan application. The earlier you start working on these issues, the better off you will be at application time.