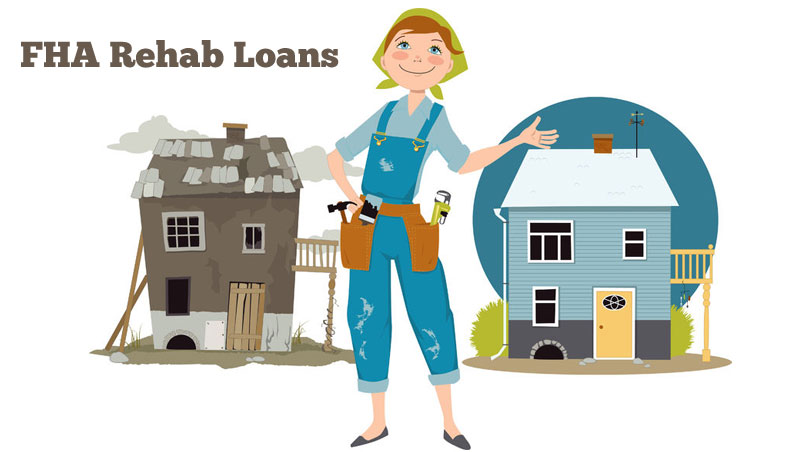 What kind of FHA loan product is right for your home repair projects? Some people want to fund a remodeling or renovation project using a credit card, but what happens when you compare interest rates on your credit card to the rates you might be charged for an FHA refinance or an FHA 203(k) Rehab loan?
The reason some people put these repair expenses on their credit cards has a lot to do with the time it takes to build equity in the home for a HELOC or a cash-out refinance. But for those who have the ability to refinance in order to pay for the work, the savings could be a major factor in your choices.
Remodeling With An FHA Cash-Out Refinance
The cash-out refinance option does require you to have sufficient equity–20% or more depending on the lender–in order to be approved.
But the tradeoff is that you will have no restrictions on how you can use your loan proceeds–you can pay for major structural work or minor cosmetic upgrades. You can also use cash-out refi proceeds to repair your home, add swimming pools or barbecue pits, or other "luxury items".
The swimming pool/BBQ pit issue matters to some because if you choose an FHA 203(k) Rehab Loan which is available as both a purchase loan and a refinance) there are restrictions on the repairs or renovations you can make–no luxury items may be installed with 203(k) funds, for example.
Remodeling With An FHA 203(k) Rehab Loan
The FHA 203(k) rehab loan, and FHA 203(k) refinance loan for disaster victims, can be used to repair a home in many ways including major structural work on load-bearing walls (under the FHA "standard" 203(k)) and the ability to apply for a smaller 203(k) loan if the work isn't ambitious enough for a full loan.
The Limited 203(k) rehab refinance loan option provides a sum that isn't as large as your original mortgage amount.
That's great for borrowers who want to do a home improvement project that is small enough that they would be tempted to put the whole thing on a credit card but don't necessarily want to go that route. But with a Limited 203(k) you can't do major work on the structure of the home.
The standard-sized FHA 203(k) rehab loan or refinance loan is a much larger loan, permits structural work, and the borrower can do big projects around the house with these funds.
An approved contractor may be required, and you should anticipate that expense as part of your planning and budgeting for the new loan.
Treat any refinance loan the same way you would a purchase loan–start saving and planning early. Work on your credit as far in advance as possible and always shop around for the best loan, contractor, and materials for your needs.