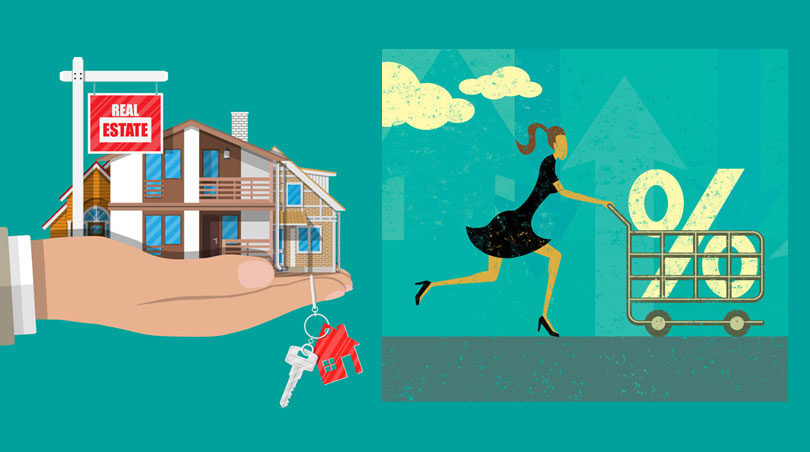 What is the difference between new construction and existing construction? For the purpose of an FHA home loan, the distinction can be important, even if it's just on a procedural level. The FHA loan handbook (HUD 4000.1) makes important distinctions between new construction and existing construction loans.
FHA Home Loans For Existing Construction Properties
The FHA defines existing construction properties in a very specific way:
"Existing Construction refers to a Property that has been 100 percent complete for over one year or has been completed for less than one year and was previously occupied."
The appraisal requirements for existing construction are not quite the same (in terms of timing, paperwork and required forms) but the issue that will most affect a typical borrower is in how the appraisal is to be used.
Appraisals are NOT a tool for the borrower. You cannot use an FHA appraisal or the results of a compliance inspection (ordered when corrections are required as a condition of loan approval) as a way to determine if the home is "safe to buy".
Borrowers should plan on arranging and paying for the optional, but extremely important home inspection as the means to determine whether the home is fit to purchase.
For existing construction loans, the timing of your home inspection won't be the same as it might be for a new construction loan, but one thing is certain; a borrower should not allow themselves to be obligated to purchase a home without the results of a home inspection.
FHA Home Loans For New Construction Properties
FHA loans can be approved for FHA One-Time Close construction loans (also known as construction-to-permanent loans) which are for homes built from scratch from the ground up.
There are other types of construction loans (which feature two applications and two closing dates), but for those who want a single application and closing date, the FHA One-Time Close construction loan is an option worth exploring.
Defining New Construction
FHA loan rules in HUD 4000.1 define "new construction". "New Construction refers to Proposed Construction, Properties Under Construction, and Properties Existing Less than One Year as defined below:
Proposed Construction refers to a Property where no concrete or permanent material has been placed. Digging of footing is not considered permanent.
Under Construction refers to the period from the first placement of permanent material to 100 percent completion with no Certificate of Occupancy (CO) or equivalent.
Existing Less than One Year refers to a Property that is 100 percent complete and has been completed less than one year from the date of the issuance of the CO or equivalent. The Property must have never been occupied."
The "Existing Less Than One Year" label is important-the home should not be sold as "existing construction" if it does not meet the requirements for existing construction including the "never occupied" condition mentioned above.
Additional Requirements
There are additional appraisal requirements for New Construction homes depending on when the appraisal was completed. According to HUD 4000.1:
"When New Construction is less than 90% complete at the time of the appraisal, the Appraiser must document the floor plan, plot plan, and exhibits necessary to determine the size and level of finish. When New Construction is 90% or more complete, the Appraiser must document a list of components to be installed or completed after the date of appraisal."
This is important because depending on the timing of the appraisal, certain conditions may not be observable that determine whether the property will meet FHA minimum property requirements (MPRs) and minimum property standards (MPS):
"If the Appraiser cannot determine that a Property meets FHA's MPR or MPS, an inspection by a qualified individual or Entity may be required. Conditions that require an inspection by qualified individuals or Entities include:
Standing water against the foundation and/or excessively damp basements;
Hazardous materials on the site or within the improvements;
Faulty or defective mechanical systems (electrical, plumbing or heating/cooling);
Evidence of possible structural failure (e.g., settlement or bulging foundation wall, unsupported floor joists, cracked masonry walls or foundation);
Evidence of possible pest infestation;
Leaking or worn-out roofs; or
Any other condition that in the professional judgment of the Appraiser warrants inspection."