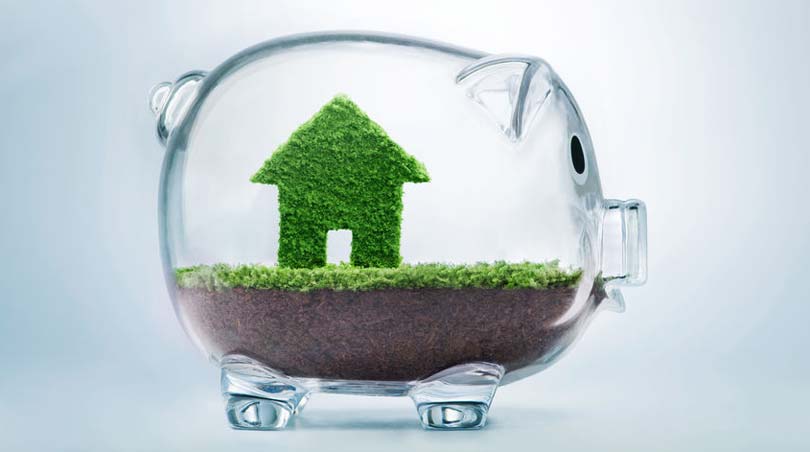 For the first time in four decades, the Federal Housing Administration has published major new guidelines to improve the sale of manufactured homes, mobile homes, etc.
In a press release on the FHA and HUD official sites, it was announced that the FHA Title One Program for purchasing mobile homes has been revised and "enhanced" with policies designed to streamline the program and help those who want to use and FHA mortgage to buy a manufactured home.
These rules are updated to include FHA mortgages for mobile homes that are "titled as personal" as well as the lot where such a home would be placed.
Motivation for these enhancements includes a need to make the program guidelines more understandable to both lenders and borrowers, "while providing expanded eligibility requirements for loan financing that are consistent with the criteria for income and property valuations used in real-estate mortgage financing" according to the FHA press release.
"This nation is in an affordable housing crisis and manufactured housing will be a key part of the solution," according to Principal Deputy Assistant Secretary for Housing and the Federal Housing Administration Lopa P. Kolluri, who was quoted in the press release.
Kolluir adds, "Our new and updated Title I policies will not only expand access to credit for borrowers seeking loans for quality and affordable personal property manufactured homes, but will also make it to easier for lenders to offer financing through the Title 1 program."
The program changes have been published and included in an updated version of HUD 4000.1, and include (but may not be limited to) the following:
Enhanced value determinations using a "sales comparison approach";
Expanded allowable income sources for borrower qualification which the FHA says are "comparable to FHA's Title II mortgage insurance programs";
Additional flexibilities, including the consideration of student loan debt "consistent with FHA's Title II mortgage insurance programs" and allowing gift funds "from eligible sources".
There are also alterations to the FHA Title I Property Improvement Loan Program–changes meant to bring the program up to date in what the press release labels a manner "consistent with current lending practices".
The Title I Property Improvement Loan Program is offered as a way for borrowers to pay for improvements to the property "to improve the livability or utility of a property through a secured or unsecured loan".
Changes discussed here regarding Title I Manufactured Home Loan Program and/or Title I Property Improvement Loan Program updates must be implemented for loans closed on and after May 9, 2022, but lenders have the option to start using the new standards right away.
Learn About the Path to Homeownership
Take the guesswork out of buying and owning a home. Once you know where you want to go, we'll get you there in 9 steps.

Step 1: How Much Can You Afford?
Step 2: Know Your Homebuyer Rights
Step 3: Basic Mortgage Terminology
Step 4: Shopping for a Mortgage
Step 5: Shopping for Your Home
Step 6: Making an Offer to the Seller
Step 7: Getting a Home Inspection
Step 8: Homeowner's Insurance
Step 9: What to Expect at Closing