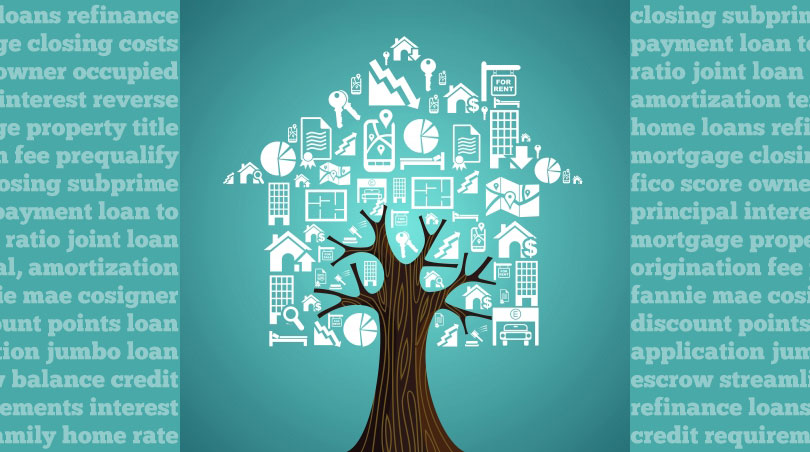 FHA home loans are a great way to make your first real estate purchase. Are you looking at homes for sale and trying to decide which is the best mortgage loan for you?
If you are a first-time home buyer and feel a bit confused by what your real estate agent finds in MLS listing data while searching for "houses near me", remember that the FHA mortgage loan option is available to anyone who financially qualifies. If you are talking to a real estate agent, do not forget that FHA loans are not restricted to first-time homebuyers or those who have never owned property before.
You can own other property and still buy a home to live in as your primary residence using an FHA loan whether you've purchased another property or not.
#5: FHA Loans Are Guaranteed By The Federal Government
You have probably heard about other government loan programs; VA home loans, USDA mortgages for rural areas, etc.
When you buy real estate with an FHA loan, you are applying for a government-backed home loan designed to help borrowers get into affordable homes with a lower down payment requirement than conventional mortgages
#4: FHA Mortgage Loan Interest Rate, Down Payment, And Other Loan Terms Are Influenced By Your Credit Report
When you search for mortgage loan or real estate loan interest rate news online, you will find a lot of numbers advertised to help encourage you to talk to a participating lender. But you should know these terms can and will be affected by your credit scores, credit history, etc
Your FHA mortgage lender will negotiate interest rates with you based on your FICO score. Are you worried about your scores or about being a first-time home loan borrower? Work on your credit before applying for the loan for the best results.

#3: FHA Loans Let You Buy, Fix, Or Build A Home From The Ground Up
Want to build a home instead of buying real estate? Want to use floor plans you approve of? This is possible thanks to the FHA One-Time Close construction loan. These loans may feature more strict lender requirements than other mortgages but the end results can be worth the effort to meet these standards.
Your home loan options also include the ability to buy a fixer-upper using an FHA Rehabilitation Mortgage-not everyone wants a pristine piece of real estate to buy and move right into.
The FHA Rehab loan is known in lending circles as an FHA 203(k) Rehab loan, which is also available as a refinance loan should you buy a home now and decide later you want to do some major renovations or smaller improvement projects.
203(k) Rehab Loans do not allow "luxury additions" to your home such as swimming pools, tennis courts, barbecues, etc. In some cases, existing so-called luxury features of the home may be repaired or upgraded for safety, but not installed as a new feature.
If you want to add these features later after you have purchased the home, consider applying for FHA cash-out refinancing instead, as there are no limits to what you may do with those funds.
#2: FHA Mortgages Allow Seller-Paid Closing Costs
The seller of the home your agent found in the MLS listings cannot contribute money toward your down payment, but there is a trade-off.
The seller IS permitted to contribute up to six percent of the asking price of the house for sale in the form of seller-paid closing costs.
#1: FHA Home Loans Are Possible For Properties Up To Four Units Large
Even as a first-time homebuyer you can apply to purchase a one-to-four unit property with an FHA mortgage. Don't forget that FHA loan requirements include occupancy since these loans are for owner-occupied residences only.
Learn About the Path to Homeownership
Take the guesswork out of buying and owning a home. Once you know where you want to go, we'll get you there in 9 steps.

Step 1: How Much Can You Afford?
Step 2: Know Your Homebuyer Rights
Step 3: Basic Mortgage Terminology
Step 4: Shopping for a Mortgage
Step 5: Shopping for Your Home
Step 6: Making an Offer to the Seller
Step 7: Getting a Home Inspection
Step 8: Homeowner's Insurance
Step 9: What to Expect at Closing