July 12, 2019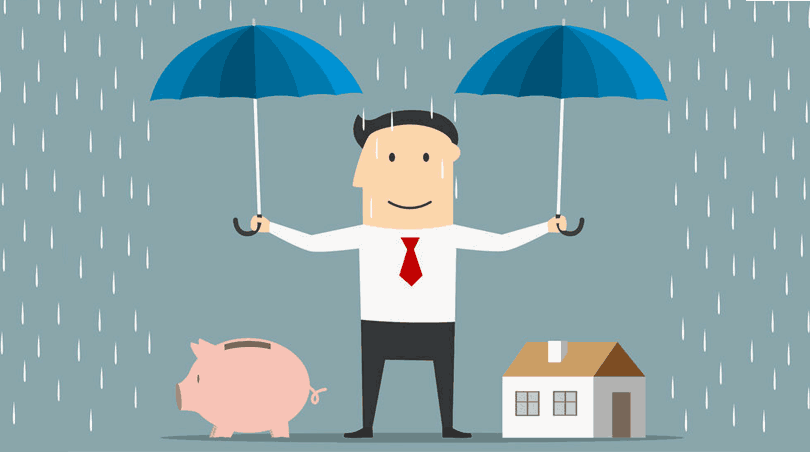 The journey toward home ownership costs money; you need to save for your down payment, closing costs, inspection fees, and mortgage insurance. But there is an expense you should also know about that protects you from fires, theft, and other property damage-the homeowner's insurance policy.
What is the difference between mortgage insurance and homeowner's insurance? Borrowers need to know the nuances and be fully prepared to become a homeowner by understanding what protects YOU and what protects the LENDER.
FHA Mortgage Insurance Protects The Lender
FHA mortgage insurance premiums are paid as part of your monthly mortgage payment. You are required to pay an Up-Front Mortgage Insurance Premium (UFMIP) and a monthly mortgage insurance premium.
These payments are designed to protect the lender in case the borrower defaults on the loan and the loan goes into foreclosure. No benefit is paid to the borrower.
Homeowner's Insurance Protects The Borrower
Homeowner's insurance for those buying homes with FHA mortgage loans is available from private companies and not via the Federal Housing Administration or the Department of Housing and Urban Development. You will need to locate an insurance company that offers homeowner's insurance policies for your housing market.
The borrower is protected under a homeowner's insurance policy-the exact nature of the protection depends on what you have agreed to with the insurance agent but in general you may be covered for fires, lightning, hail, theft, and other issues.
You may also have the ability to choose extended coverage that protects you from liability issues, and you may also be able to apply for coverage that extends to your personal property and not just the structure of the house itself.
What you need to know about homeowner's insurance is that flood and earthquake coverage is normally NOT INCLUDED and unless you specifically apply for a policy that covers these issues BY NAME, you do NOT have flood or earthquake protection.
If Your Policy Does Not Name It, It Is NOT COVERED
Remember, you cannot claim coverage for issues not specified in your policy. That includes floods and earthquakes, but it may ALSO apply to water damage from broken water mains, sewer pipes, storm drains, clogged downspouts, faulty sump pumps, or other issues.
Do not assume you have coverage for water-related damage. Your insurance policy may specify water damage by name as something it does not cover, or it may contain language stating under what specific circumstances water damage may be reimbursed.
Bottom line, it is extremely important to know your policy well and fully understand what it does and does not protect you against. The wording of your agreement will be crucial and you should ask plenty of questions about your insurance coverage so that you know exactly what to expect.