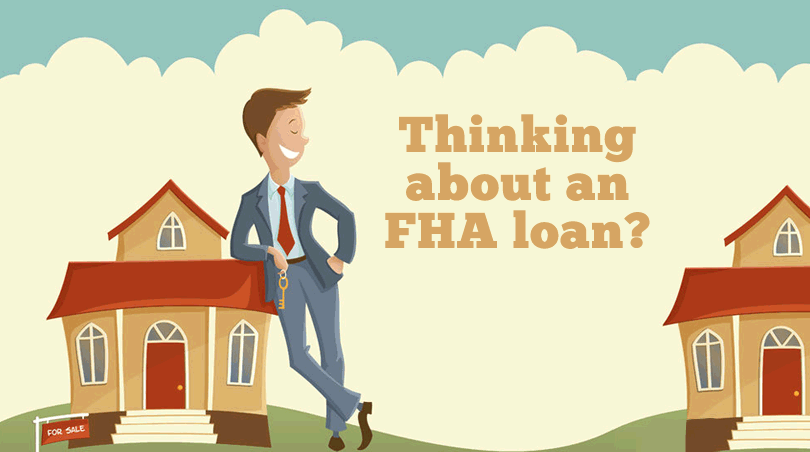 What kinds of homes can you purchase using an FHA mortgage loan? It does not matter whether you are a first-time home buyer or an experienced borrower, the FHA mortgage option (as well as FHA refinance loan options) are open to any financially-qualified borrower.
Homes You Can Buy With An FHA Home Loan: Condominiums
The FHA condo loan program was revised in 2019 to include the approval of qualifying individual condo units in projects not on the FHA approved list. That means that it is easier to find a purchase a condo unit with an FHA mortgage.
Some believe condos to be closer to the luxury side of real estate buying, but condo units are popular, especially in larger metropolitan areas. The FHA loan program allows borrowers to purchase condo units with the same credit requirements as any other type of FHA mortgage. The down payment requirements are the same, too.
Homes You Cannot Buy With An FHA Mortgage: Houseboats, RVs, Or Other Things Unclassifiable As Real Estate
You read that correctly–you cannot purchase any home with an FHA mortgage that cannot be classified as real estate. If the home is not or will not be placed on a permanent foundation that meets federal standards, it cannot be purchased with an FHA mortgage or refinanced with an FHA refi loan.
Houseboats and RVs are great examples because these are two purchases that cannot be legally taxed as real estate or real property, and have no such status under the law. A mobile home is permitted under FHA loan rules as long as it will be fixed to a foundation. The same is true for manufactured housing and modular homes.
Homes You Can Buy With An FHA Mortgage: Houses That Need To Be Built From The Ground Up
Even first-time home buyers can apply for an FHA One-Time Close Construction Mortgage to have a house built from plans the borrower chooses. These loans can take longer and are a bit more complex than a purchase loan, but for anyone who prefers to have their home built especially for them, the FHA One-Time Close Construction Loan is well worth looking into.
Learn More About VA, FHA, Or USDA One-Time Close / Single-Close Construction Loans Today
We have done extensive research on FHA, VA and USDA One-Time Close / Single-Close mortgage loans and spoke directly to the licensed lenders for most states. These are qualified mortgage loan officers who work for lenders that know the product well.
Each company has supplied us the guidelines for their product. If you are interested in being contacted by one licensed lender in your area, please respond to the below questions to save time. All information is treated confidentially.
Your response to onetimeclose@fhanewsblog.com authorizes us to share your personal information with a licensed mortgage lender in your area to contact you.
Please note that the One-Time Close / Single-Close Construction Program only allows for single family dwellings (1 unit) – and NOT for multifamily units (no duplexes, triplexes or fourplexes).
1. Send your first and last name, e-mail address, and contact telephone number.
2. Tell us the city and state of the proposed property.
3. Tell us your credit score and/or the Co-borrower's credit score, if known. 620 is the minimum qualifying credit score for this product.
4. Are you or your spouse (Co-borrower) eligible veterans? If either of you are eligible veteran's, the down payment is $0 up to the maximum VA lending limit for your county. If not, the FHA down payment is 3.5% up to the maximum FHA lending limit for your county.