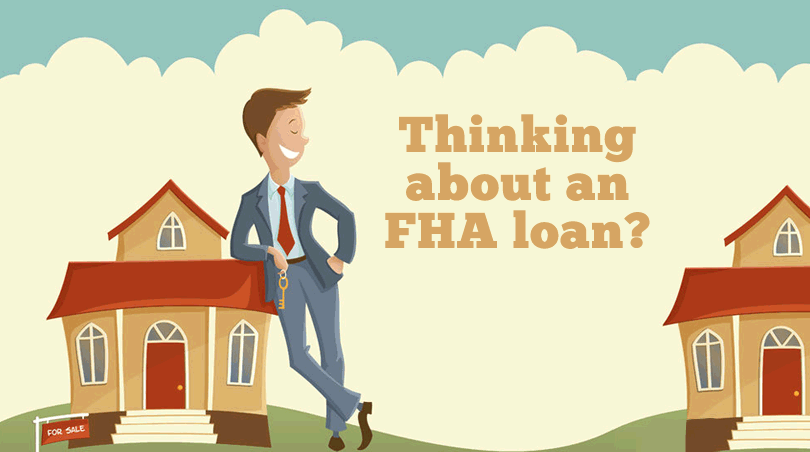 Need to know how to get ready for an FHA home loan in 2020? There's plenty of good advice out there, but what about from watchdog agencies like the Federal Trade Commission? Or USA.Gov?
Starting early to plan your loan is the best advice, but what happens next? Reviewing your credit, saving up for your expenses for the loan, and learning your options are very important.
FTC Credit Advice
The FTC has a lot of consumer credit advice, some of which can apply to home loan transactions as well as other types of credit.
The FTC official site warns consumers that when trying to get ready for your home loan. it's best to review your credit reports BUT do not be taken in by third party credit repair agencies that claim they can remove accurate negative credit information from your credit report. They cannot.
The FTC warns, "No one can legally remove accurate and timely negative information from a credit report. You can ask for an investigation —at no charge to you — of information in your file that you dispute as inaccurate or incomplete. Some people hire a company to investigate for them, but anything a credit repair company can do legally, you can do for yourself at little or no cost."
You want to pull your credit reports as early as possible, but you also want to begin creating a financial plan for saving for the down payment and other costs of the loan. Any such financial plan should include research into any local programs that can help offset your out-of-pocket costs for the down payment, closing, etc.
The Department of Housing and Urban Development has resources to help borrowers in the planning stages of their loan. You can search the official site for resources, and find third-party listings for Down Payment Assistance programs that might be available near you.
USA.Gov And Better Business Bureau Home Buying Resources
Newcomers to the housing market or to real estate loans in general may turn to a variety of financial advisors online or via television (such as Dave Ramsey, Suze Orman, or Robert Kiyosaki (the "Rich Dad, Poor Dad" writer), but when you are in the planning stages of your loan it may be best to turn to the Better Business Bureau and consumer advocacy sites to learn about the realtors and lenders near you.
Did you know the Better Business Bureau has a scam tracker? This particular tool is more nationwide, but your local BBB-type agency may offer a similar service for local establishments. Are there home buying scams operating near you?
You may find such trackers useful when trying to decide who to use for your realtor or other service providers you might need when buying a home. You can also check other local resource rating services like AngiesList.
USA.gov warns home buyers to think beyond the purchase of the home and consider moving day very carefully. Once you have a closing date and a move-in date, hiring movers is an area where elevated risk may be applicable. USA.gov warns home buyers that when scheduling their move, avoid companies that use the following "worst practices":
Demanding cash before services rendered (the move);
Avoid giving you an estimate in writing;
Asking you to sign a blank contract;
Only one cell phone number;
No local physical address;
Shows up to your house with a rental truck instead of a company owned vehicle;
Provides a quote over the phone with no onsite inspection;
Offers one price but changes the estimate substantially at the end of the move.
It's never too early to plan for your house hunt, your down payment, and your closing costs. Take at least 12 months to get things ready before you commit.