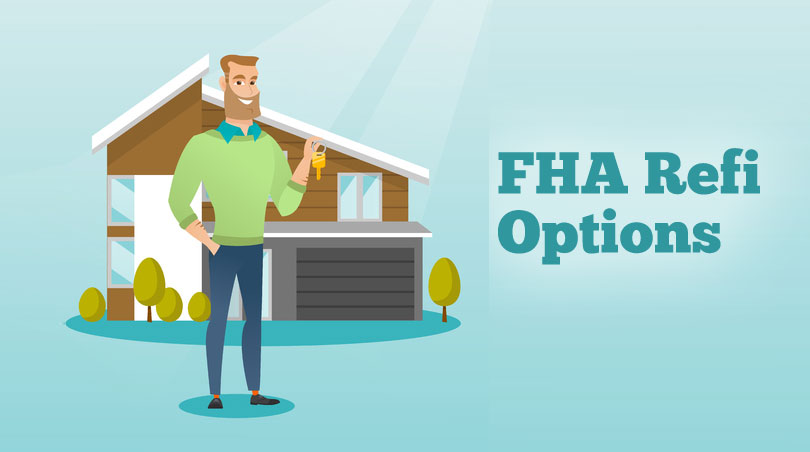 Can I refinance a conventional mortgage to an FHA loan? It's a very good question to ask, especially if you are interested in moving out of an adjustable rate mortgage into a fixed-rate loan. Do you know what your FHA home loan refinance options are?
FHA Refinance Loans For Conventional To FHA
It is possible to refinance a conventional mortgage to an FHA loan. According to the FHA loan handbook, HUD 4000.1, there are several options for FHA refinancing, including non-FHA to FHA transactions:
"FHA insures several different types of refinance transactions:
1. Cash-out refinances are designed to pull equity out of the Property.
2. No cash-out refinances of FHA-insured and non FHA-insured Mortgages are designed to pay existing liens. These include: Rate and Term refinance, Simple Refinance, and Streamline Refinance.
3. Refinances of non FHA-insured Mortgages are available for qualified Borrowers in negative equity positions (Short Refi).
4. Refinances for rehabilitation or repair (Section 203(k))."
FHA Refinance Loan Eligibility Rules
Borrowers must financially qualify to refinance a mortgage loan with an FHA mortgage. FICO score requirements vary depending on the lender, but in general you should treat a refinance loan application exactly the same as the new purchase application.
That means you should check your credit scores, make sure you have 12 months of on-time payments on all financial obligations, etc. You will not be required to make a down payment on an FHA refinance loan, but the LTV varies depending on the type of refinance.
FHA Refinance Loan Occupancy Requirements
FHA refinance loans require occupancy as a condition of loan approval. In some cases, prior occupancy may be required as a condition for that type of mortgage. Consider the FHA loan rules for FHA cash-out refinance loans-according to HUD 4000.1:
"The Property securing the cash-out refinance must have been owned and occupied by the Borrower as their Principal Residence for the 12 months prior to the date of case number assignment."
There are certain exceptions to this requirement based on circumstances. "In the case of inheritance, a Borrower is not required to occupy the Property for a minimum period of time before applying for a cash-out refinance, provided the Borrower has not treated the subject Property as an Investment Property at any point since inheritance of the Property. If the Borrower rents the Property following inheritance, the Borrower is not eligible for cash-out refinance until the Borrower has occupied the Property as a Principal Residence for at least 12 months."
Payment History
Many refinance loan programs require a specific history of on-time mortgage payments unless the refinance loan is specifically intended to get the borrower out of foreclosure trouble or get caught up on mortgage payments. For FHA cash-out refinancing, the rules are as follows:
"The Mortgagee must document that the Borrower has made all payments for all their Mortgages within the month due for the previous 12 months or since the Borrower obtained the Mortgages, whichever is less."
Speak to a loan officer to learn more about refinancing to an FHA mortgage based on your current needs and financial goals.