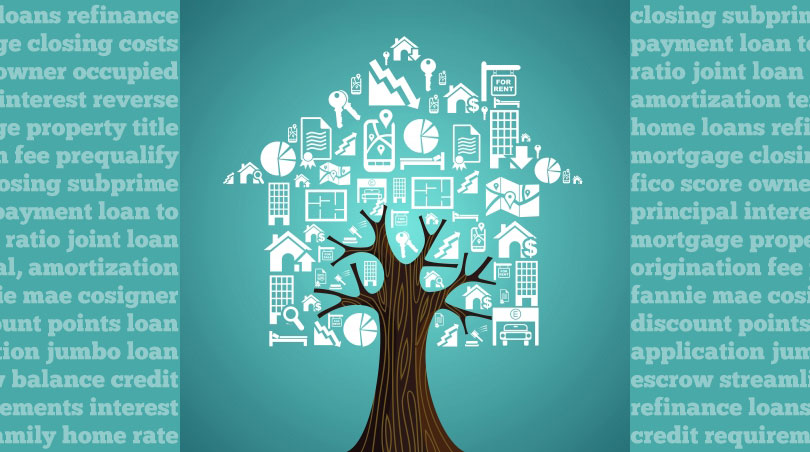 FHA Streamline refinance loan rules for credit, occupancy, and more are found in HUD 4000.1, the FHA loan handbook. FHA Streamline refinancing is for borrowers who have existing FHA mortgages and want to apply to refinance into a lower mortgage rate, a lower monthly payment, or into a fixed rate FHA mortgage out of an adjustable rate FHA loan.
FHA Streamline Refinance loans have no FHA-required credit check or appraisal. Your participating lender may require one anyway, but you'll need to discuss those issues with a loan officer.
The rules in HUD 4000.1 begin by stating what kinds of property can be refinanced with an FHA Streamline loan. "Streamline Refinances may be used for Principal Residences, HUD-approved Secondary Residences, or non-owner occupied Properties."
The lender is required to verify occupancy and other areas, based on the next section of the FHA loan rules for Streamline loans. "The Mortgagee must review the Borrower's employment documentation or obtain utility bills to evidence that the Borrower currently occupies the Property as their Principal Residence."
In cases where a secondary residence is being refinanced, "The Mortgagee must obtain evidence that the Secondary Residence has been approved by the Jurisdictional HOC".
The rules also explain that the lender is required to process an FHA Streamline loan as a "non-owner occupied property" in cases where the lender, "cannot obtain evidence that the Borrower occupies the Property either as a Principal or Secondary Residence".
FHA Streamline Refinancing loan rules include some requirements for the borrower's mortgage payments on the original mortgage. For non-credit qualifying Streamline Refi loans, "The Borrower must have made all Mortgage Payments for all Mortgages on the subject Property within the month due for the six months prior to case number assignment and have no more than one 30-Day late payment for the previous six months for all Mortgages on the subject Property."
Furthermore, the borrower must have made the payments "within the month due for the month prior to mortgage Disbursement".
For credit-qualifying FHA Streamline loans, HUD 4000.1 instructs the lender, "For all mortgages on all properties with less than six months of Mortgage Payment history, the Borrower must have made all payments within the month due."
"For all mortgages on all properties with greater than six months of Mortgage Payment history, the Borrower must have made all Mortgage Payments within the month due for the six months prior to case number assignment and have no more than one 30-Day late payment for the previous six months."