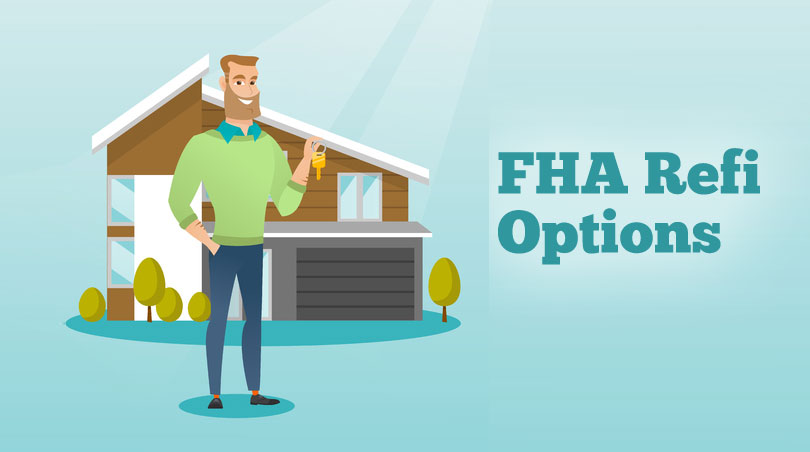 There are many FHA refinance loan tips you should know when planning and saving for your new loan. Refinance loans guaranteed by the FHA feature fixed or adjustable rates, can offer cash back to the borrower, and also come as a no cash-out option for both FHA and non-FHA mortgages.
FHA Refinance Loans Have No Down Payment, But Do Have Closing Costs
You won't make a down payment on an FHA refinance loan, but there are associated closing costs with the loan you will need to budget and save up for.
The LTV for an FHA refinance loan varies depending on the type of refinancing you seek; talk to your lender about the expenses associated with your refinance loan so you can save accordingly.
FHA Loans Do Not Require Private Mortgage Insurance
The FHA refinance loan program (as well as FHA new purchase loans) do not require private mortgage insurance. However, most FHA loans today require an Up Front Mortgage Insurance Premium and an annual Mortgage Insurance Premium (MIP) payable as part of your monthly mortgage payment.
MIP should not be confused with private mortgage insurance, it is an FHA requirement.
FHA Refinance Loans Have FICO And Credit Score Requirements
FHA refinance loans require credit checks and appraisals. Some borrowers may be confused by that statement, especially if they have heard about the FHA Streamline Refinance mortgage option which has no FHA-required credit check or appraisal. This is due in part to the fact that the Streamline Refinance loan option is:
for existing FHA mortgages only
uses the borrower's original application data for the new loan
has no cash back to the borrower
requires a tangible benefit to the borrower such as a lower interest rate or monthly mortgage payment
Borrowers who are concerned about their ability to qualify for an FHA mortgage due to credit issues or other problems should contact the FHA directly at 1-800 CALL FHA. Request a referral to a local, HUD-approved housing counselor who can assist you with planning, budgeting, and other important credit application issues.
Remember, it's very important to come to the refinance loan application process with 12 months or more of on-time payments on all financial obligations for best results.