January 21, 2021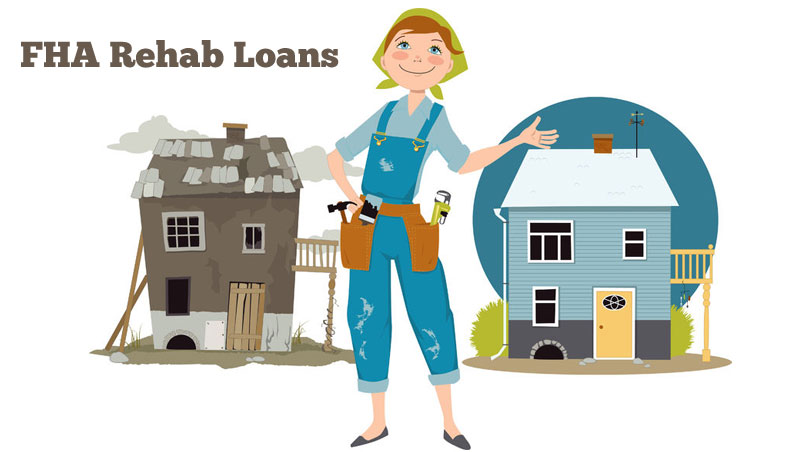 Do you want to buy or refinance a fixer-upper home? The FHA 203(k) Rehabilitation loan and the FHA 203(k) Rehabilitation Refinance loan can help if you would rather buy a fixer-upper or renovate an existing home you're living in as your primary residence.
You don't have to buy a property to use the FHA 203(k) rehab loan; you can use it to refinance your current home and get money to accomplish FHA and lender-approved improvements or other projects associated with remodeling or renovation.
That said, not every borrower needs to fully refinance a home to repair or improve it. Are you thinking of smaller projects that don't require a huge sum of money? The Limited 203(k) Rehab loan lets you accomplish smaller projects without committing to a full refinance or new purchase loan.
The limited FHA 203(k) provides the ability for an FHA borrower to apply for rehab loan funds for projects with a maximum total repair cost of $35,000.
If you know anything about the "full size" 203(k) mortgage or refinance, you know that the full version of this loan requires a minimum repair cost; for Limted 203(k) loans there is no repair cost minimum.
In addition to limiting the total amount of money you can borrow, these Limited 203(k) loans are not intended for "major repairs" or "major remodeling" work.
What does this mean? Here's a selection of things you can NOT use FHA loan funds for when applying for an FHA Limited 203(k), starting with a prohibition on projects that keep you out of your home for longer than 15 days while you wait for the work to be completed. Other restrictions include:
Repair or improvements expected to require more than six months to complete;
Rehabilitation activities require more than two payments per specialized contractor;
Required repairs arising from the appraisal necessitate a Consultant to develop a specification of repairs/Work Write-Up; or require plans or architectural exhibits.
With a Limited 203(k) mortgage, you cannot convert a single-family home to a multi-unit property, you can't decrease the number of units in an existing multi-unit property, and you cannot do foundation work with this type of home loan or refinance loan. If you need to accomplish these things, consider applying for the full FHA 203(k) Rehab loan or refinance.
And that is true for any major renovation work mentioned above in the "prohibited" list, the standard 203(k) would be required instead of a Limited 203(k).
So what about a list of things you ARE permitted to do with a Limited 203(k):
Eliminate health and safety hazards that violate the HUD minimum requirements for safety;
Repairing or replacing wells
Repairing or replacing septic systems;
Connecting to public water and sewage systems;
Repairing/replacing plumbing, heating, AC systems;
Repairing or replacing electrical systems;
Making changes for improved functions and modernization;
Eliminating obsolescence;
Repairing or installing new roofing, provided the structural integrity of the Structure will not be impacted by the work being performed;
Siding; gutters; and downspouts;
Making energy conservation improvements.
If any of these projects sound like something you need to tackle with an FHA 203(k) mortgage, talk to a participating FHA lender about the options open to you under the FHA Limited 203(k) Rehab mortgage or refinance loan. Remember that FHA mortgages are not need-based loans, and are open to any financially qualified borrower.