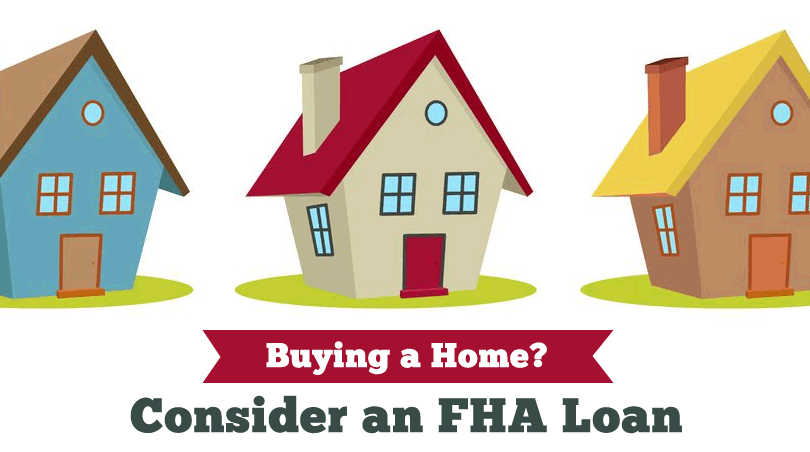 Q: What Kind Of Home Can I Buy With An FHA Mortgage?
A: You can purchase a single-family home with as many as four living units. FHA home loans can be used to buy condos, mobile homes, town houses, mixed-use properties that are primarily residential (the borrower must live in the property), and manufactured homes.
Q: Is Private Mortgage Insurance Required For FHA Mortgages?
A: Private mortgage insurance is not required, but FHA borrowers will be required to pay a Mortgage Insurance Premium and an Up-Front Mortgage Insurance Premium (UFMIP) as a part of the mortgage.
The UFMIP is paid up front or financed in its' entirety into the loan amount. The mortgage insurance premium each month is part of the borrower's monthly payment.
Q: Can I Buy A Home I Don't Plan On Living In With An FHA Loan?
A: At least one borrower obligated on the mortgage loan must occupy the home as the primary residence. Non-occupying co-borrowers are permitted under these conditions, but you cannot buy a house with an FHA loan without meeting the occupancy requirement.
Q: What About FHA Loans For Houseboats or RVs?
A: Houseboats and RVs are not able to be classified as real estate, and are therefore ineligible for an FHA mortgage.
Q: Are There Advantages To Getting An FHA Mortgage Instead Of A Different Type Of Home Loan?
A: Depending on the loan you compare the FHA mortgage to, there may be benefits in the form of a lower interest rate on the FHA mortgage (this will depend greatly on the borrower's credit scores), and there is no penalty for early payoff of an FHA mortgage.
Some conventional loans may feature some form of an early payoff penalty but this is not permitted with FHA mortgages.
Another advantage of the FHA home loan is the ability to Streamline Refinance the FHA mortgage at another point to get into a lower interest rate, a lower mortgage payment, or other tangible benefits.
FHA Streamline Refinance loans have no FHA-require appraisal or credit check, and that can be a huge help for some borrowers.
Q: Do All FHA Lenders Offer The Same Rates, Terms, And Conditions?
A: The short answer is NO. You should shop around for the right participating FHA lender as credit score requirements, interest rates, closing costs, and other variables will definitely be different among two or more financial institutions.
Don't be surprised to find some lenders more willing to work with you than others. Shop around and make the most informed choice you can before settling on an FHA lender.