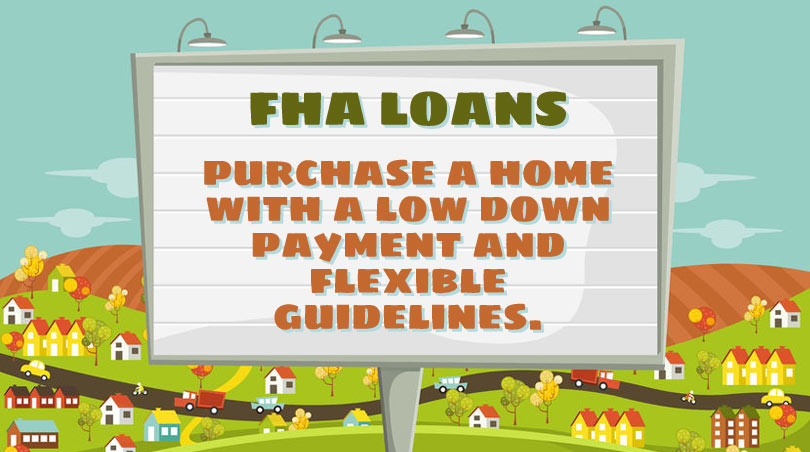 Do you know what affects your FHA home loan amount? There are factors that the borrower controls such as whether to make the minimum required down payment or pay more down up front; there are also factors that are in the lender wheelhouse such as the amount of the origination fee and other closing costs.
Not all of these factors automatically result in a different home loan amount. Some may be required to be paid up front in cash, others may permit financing in whole but not in part. Still, other expenses may not be required of all transactions but may apply to yours.
You may find that in some housing markets, a charge or expense that is reasonable and customary may not be common in other housing markets.
Some markets have conditions that can make it tricky to decide on the right mortgage for you and which associated costs are worth paying. And some types of home loan may not be right for you if your financial needs and goals don't match with the type of purchase you're trying to make.
One example; FHA One-Time Close construction loans in California have a more critical issue with the length of time it takes to get the proper permits to build a home. In that housing market, borrowers are advised how long the wait might be, how expensive it could be if there are significant delays (depending on circumstances), etc.
The borrower who has no problem waiting out the process and anticipates any possible expense or inconvenience brought be delays, projects that are more expensive than first realized, etc. is likely right for a construction loan.
But if you are on a tighter budget, need a home sooner instead of later, and need to finance more of your expenses than pay them up front, a construction loan may not be the right choice.
Some home buying expenses can never be financed into the loan. You must make your down payment in cash, you may be required to pay up front for pest inspections, flood zone determination, follow up compliance inspections, and other measures.
FHA loans require both an Up-Front Mortgage Insurance Premium (UFMIP) which can be financed in its' entirety or paid up front in its' entirety. This is an expense that does not affect the borrower's maximum loan amount since it will be added on after the rest of the loan has been calculated.
That means your upper limit for an FHA home loan is NOT lowered if you choose to finance the UFMIP. Your borrowing power is not reduced.
Loan limits are not identical for all parts of the nation. Some areas are high-cost housing markets, others are low-cost markets. The FHA loan limit for your area is determined on a yearly basis and takes into account the market conditions in that zip code.
New purchase home loans have limits for multiple reasons, but one of them is as a means to enforce the rule that borrowers cannot take cash back on the purchase loan transaction.
If you hope to borrow more money than is needed to buy the home and pocket the difference, you should know that FHA home loans do not permit this. We mention this frequently in our posts here as some potential borrowers ask about this practice.