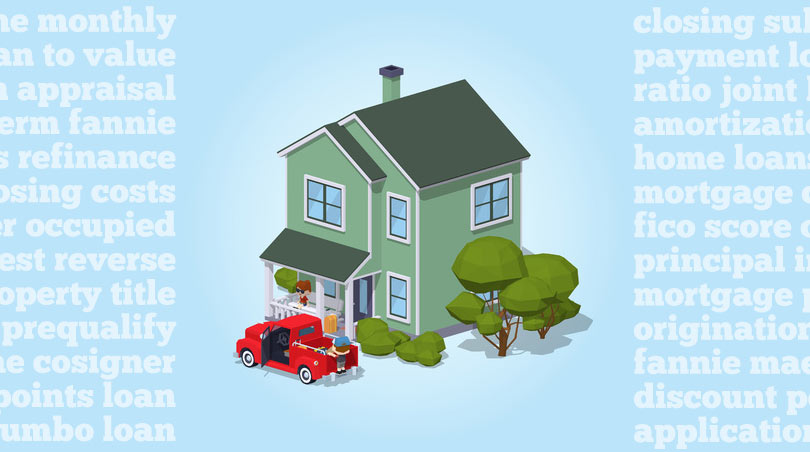 There are many myths about FHA home loans; that you must be a first-time buyer to qualify, that you can only buy a certain kind of home with an FHA mortgage, and that FHA loans are only for economically disadvantage home buyers.
None of those things are true. There are other pervasive myths about FHA mortgages you should know.
#5: FHA Loans Are Only For Existing Construction Property
Not True! The FHA One-Time Close Construction loan allows even first-time homebuyers the chance to apply for a loan to build a house from the ground up.
Construction loans require more time and you won't be able to move into the home until the construction phase is complete, but for those not in a hurry to move in favor getting just the right house? The FHA Construction loan option is a good one to explore.
#4: You Need Perfect Credit To Get A Home Loan
You do NOT need perfect credit to be approved for a home loan, but you should know that you DO need a solid history of reliable, on-time payments on all financial obligations. Come to the loan process with at least 12 months of on-time payments on your record for the best results.
#3: I Can Finance All My Closing Costs
Borrowers who have never purchased a home before might assume it's possible to roll all closing costs into the loan amount.
You should be prepared to save money for closing costs and other home loan expenses such as the home inspection (never skip the home inspection unless you enjoy experiencing severe disappointment later).
#2: Closing Costs Count Toward Your Down Payment
Some borrowers may be tempted to assume that any payment such as the Up Front Mortgage Insurance Premium or other closing costs will count toward the down payment amount.
This is not true. Your closing costs are completely separate from the down payment and paying on your closing costs is not considered the same as paying toward your down payment.
#1: FHA Home Loans For Investment Properties
FHA Single-Family Home Loans are intended for owner-occupiers, which means you cannot use an FHA Single-Family loan to purchase a single or multi-unit house you do not intend to live in.
FHA loans can't be used to run Air B-n-B operations in a home secured by the mortgage; they cannot be used to finance bed-and-breakfasts, condohotels or any other "transient occupancy" residence.
You ARE permitted to buy a multi-unit home (as many as four units) and rent the unused units you aren't living in yourself.
And remember, FHA home loans can be used to buy condo units, mobile homes, modular housing, even mixed-use property that is zoned for both residential and commercial, provided that the residential nature of the home is the primary use of the property.