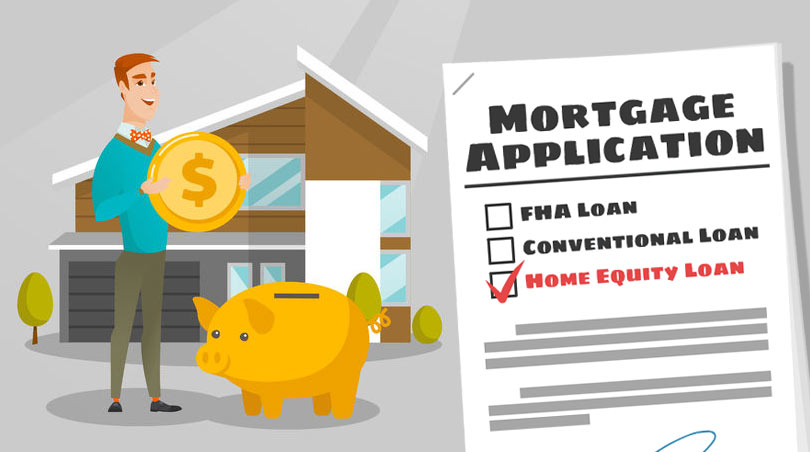 Your home loan choices aren't limited to the type of home loan available to you. Yes, the marketplace offers FHA, conventional, USDA, VA, and other options. But some of the choices found in the FHA home loan program may change the way you think about buying a home.
Should you build instead of buy? Should you consider a fixer-upper? Or would you rather buy an existing house you can move into right away?
FHA Loan Program Options
It's not a simple matter of deciding between whether to have a home constructed on your own lot by applying for an FHA One-Time Close construction loan, or choosing the FHA 203(b) loan to purchase an existing-construction home. Borrowers also have the option to choose a fixer-upper home and apply for an FHA 203(k) Rehabilitation loan to pay for the renovations and upgrades.
The Existing Construction Option And Energy-Efficient Mortgages
One option for FHA borrowers is to purchase an existing home (not a fixer-upper) using a "regular" FHA loan (the 203(b) loan is the loan you want in this instance) and apply for extra FHA loan funds to install energy-saving upgrades to the home. This is known as the FHA Energy-Efficient Mortgage option and if you want to consider this add-on to the mortgage you will need to discuss it with your loan officer. Be sure to ask how much the mortgage payment might increase with the add-ons you choose.
FHA Loan Options For Money Down, Closing Costs
Some borrowers decide to make the minimum down payment with an FHA mortgage with a purchase loan; others choose to make a bigger down payment and cut down the overall costs of the loan through its term.
That's not an option unique to FHA mortgages, so why mention it?
One important reason–FHA loans, like other government-backed mortgages, are required BY LAW to allow early payoff of the mortgage without penalty. You cannot be charged extra for the privilege of paying off your debt ahead of schedule. Ask a conventional borrower if that's true on their mortgage–you might get a mixed bag of answers the more people you ask.
FHA loans have options for borrowers who want to go the opposite direction–people who need to save more money out of pocket up front on the mortgage will not make a bigger down payment and they may need to include certain closing costs into the loan amount.
Other FHA Loan Money Issues
Borrowers buying existing construction properties don't have a zero-down FHA purchase loan option. That said, FHA borrowers do have the option of applying for locally-sourced home loan down payment programs and your seller may to contribute up to six percent of the sale price of the home toward your closing costs.  You will have to negotiate this with the seller.
One thing that may not be negotiated? Down payment help from the seller. FHA loan rules say the seller CANNOT contribute to your down payment.
When planning your home loan, be sure to consider whether or not you want to keep the home long-term. If so, you may wish to consider refinancing at some point to get into a lower interest rate or monthly payment.
The FHA Streamline Refinance loan is designed to help you in this respect. FHA Streamlines are ONLY for FHA mortgages.  No conventional, VA, USDA loans or other non-FHA mortgages qualify. The Streamline Refinance loan features no FHA-required credit check or appraisal.