April 10, 2023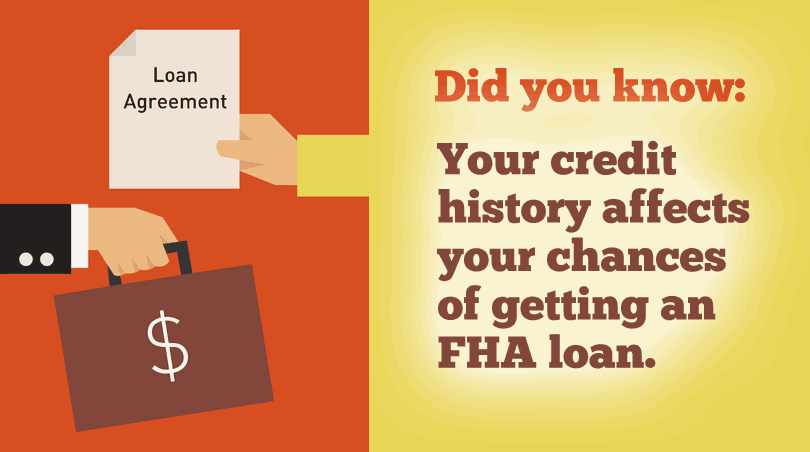 What can you do if you know your credit isn't perfect but need to buy a home with an FHA mortgage?
Actively Work On Your Credit
The most effective way to change your credit rating and improve it is also the simplest. Make all payments on time for at least one year before your home loan application. This is the first step toward getting yourself ready to be approved for a mortgage loan.
Review Your Credit Report
If you don't know what your credit report says, you are not ready for a home loan. It really is as simple as that.
Learn How To Understand Your Credit Report
A credit report is essentially a record of how you deal with your financial obligations. One of the leading credit reporting agencies, TransUnion, says on its official site that knowing your report and how to interpret it are important first steps toward repairing your credit.
"These reports contain a history of balances, payments, accounts, inquiries and other pieces of personal information that lenders use to evaluate whether or not to extend your credit."
TransUnion also reminds, " If you have a credit card or a loan, you have a credit report."
Your credit score is derived from the information in your report. You can have a credit score between 300 and 850, with the high score being the most ideal and the lowest score being the least desirable.
Both the score and the contents of your credit report will affect the loan outcome. Some people fixate on the credit score, while others know better that the entire report carries a lot of weight with the lender, not just the numbers.
Buying A Home With Bad Credit
Not all lenders will turn down a low credit score borrower. There is a threshold for FHA mortgages that cannot be exceeded; if your FICO score is lower than 500 you cannot be eligible for an FHA mortgage.
However, the 500 score cutoff is an FHA requirement and not a lender standard; you may find certain lenders unwilling to loan money to certain credit scores lower than a certain number even if that number technically falls within FHA loan program guidelines.
If you are worried about your credit score, working on your credit is only one way to help you get closer to loan approval.
Save up for a larger down payment, as more money down can help compensate for the higher risk. 10% of the adjusted price of the loan is typical in these cases, but more is better.
You should also explore down payment assistance programs offered by agencies in your local area. You can start searching for these down payment grant programs today by searching your local state government official site for down payment assistance options.
You can also find a list of programs at the HUD official site, HUD.gov.