January 4, 2022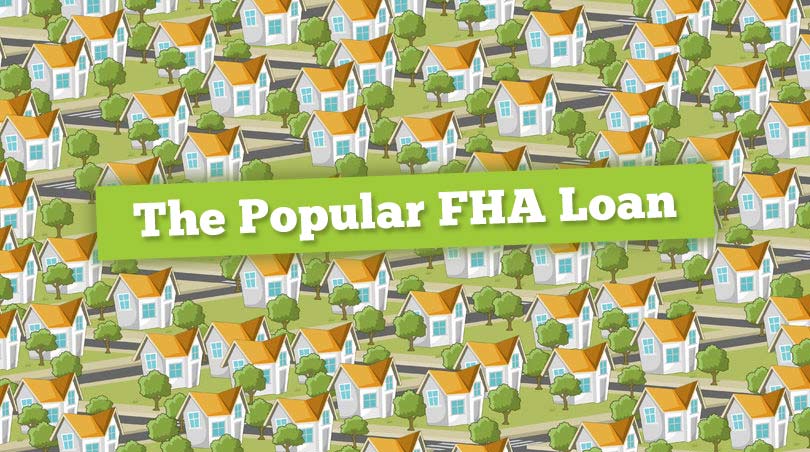 Do you want to buy a home in 2022? FHA home loan limits are higher in the new year and there are many different options to choose from with the FHA Single-Family Home Loan program.
FHA loans are a popular option for borrowers–especially those who may be newcomers to the job market, those with thin credit or non-traditional credit, etc. When researching your home loan options you will learn that some lenders in your housing market may be participating FHA lenders who may also offer other loan options.
This is an advantage as you can compare that lender's options carefully to make the most informed decision about your mortgage.
FHA Loan Downpayments
FHA loans feature lower downpayments than you might expect, especially if you have heard the myth that you MUST put down 20% on a home loan.
FHA mortgages require a minimum downpayment of 3.5%. Your conventional mortgage options such as the "Conventional 97" but there's a caveat–you may need a higher FICO score to qualify for certain conventional loans than for typical FHA mortgages.
The credit score issue is important because your FICO scores may affect what interest rate your lender offers you as well as the money down required. Are you worried you may not qualify for a lower downpayment with a conventional mortgage? An FHA home loan is a good option to consider.
FHA Loans And Property Types
Alternatives to FHA home loans can be used to buy the same kinds of homes as you can with an FHA mortgage–you will typically find options to buy condos, mobile homes, and other types. That said, some alternatives to the FHA loan program feature restrictions that don't apply with an FHA loan to buy existing construction homes.
For example, if you review the USDA single-family home loan option, you'll find that qualifying for a USDA mortgage requires you to meet income limits (per household), and you may also find there are purchase price restrictions (which may vary depending on where you buy).
VA mortgages don't have these limitations but that home loan program is offered only to those with qualifying military service.
When it comes to conventional loans, you may have similar options to buy a condo unit, farm residence, manufactured home, etc. and you could even qualify for these loans to buy a second residence or investment property. You can't buy an investment property or second homes with an FHA loan.
But it pays to compare loan options between conventional and FHA mortgages. Compare these loans to see which FICO score requirements are better for you. You may find the credit qualifying factors for the FHA loan program appealing when compared side-by-side to some conventional alternatives.
FHA Mortgage Refinance Options
There are many types of refi loans, but FHA Streamline Refinancing is a unique option open only to those with existing FHA mortgages.
FHA Streamline Refinances are intended to offer a tangible benefit to the borrower. This may come in the form of a lower monthly payment, a lower interest rate, or refinancing out of an adjustable-rate mortgage into a fixed interest rate.
FHA Loans Allow Down Payment Assistance
The FHA loan program allows borrowers to accept gift funds to purchase existing construction homes. The gift funds can be used as the down payment or closing costs, or both depending on the lender and state law. These funds must be properly documented. Ask your loan officer what the procedures are to have such funds accepted as your down payment.