May 9, 2023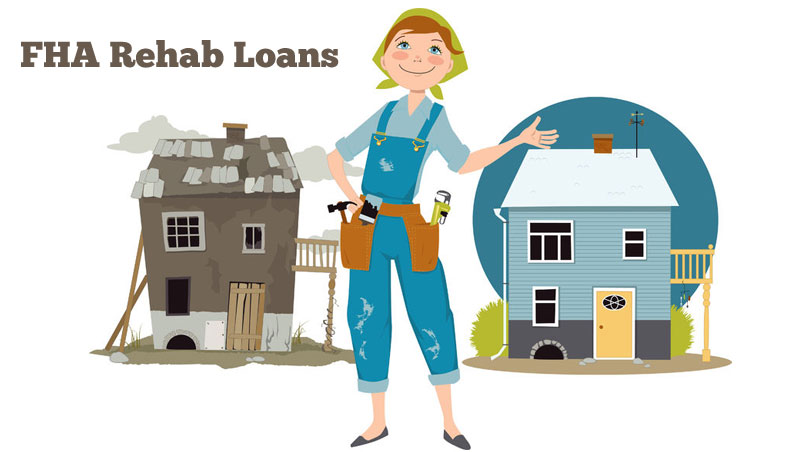 FHA 203(k) rehab loan standards include a list of things that can be done with a 203(k) rehab loan and a list of ineligible projects. Borrowers should know what is allowed and what is not with these FHA rehab loans.
FHA Loan Rules For Renovation, Improvements, Add-Ons
In general, FHA home loan programs such as the Energy Efficient Mortgage (which can be used in conjunction with an FHA 203(k) loan) and the FHA 203(k) and FHA 203(h) rehab loan feature a list of approved uses for loan proceeds.
There's a prohibition against cash back to the borrower on these transactions except where it is needed to pay for materials and labor; even then a borrower cannot "profit" from the loan by taking excess funds in cash.
FHA loan rules require escrow accounts to disburse funds, and the work to be done must meet state/local building codes, FHA minimum standards, and lender requirements.
Some repair or upgrade work is allowed with FHA 203(k) loans, but other work is not. For example, a borrower may repair or replace a swimming pool with 203(k) loan funds but may not have one installed. Bathhouses and tennis courts may not be installed, nor can barbecue pits or satellite dishes.
Eligible Uses For FHA 203(k) Loans
HUD 4000.1, the FHA loan handbook, has a list of eligible uses for an FHA 203(k) mortgage. That list is extensive and while we won't print the whole thing here, below are some examples to help borrowers understand what is possible with this type of mortgage:
Making structural alterations such as the repair or replacement of structural damage, additions to the structure, and finished attics and/or basements;
Rehabilitating, improving or constructing a garage;
Eliminating health and safety hazards that would violate HUD's Minimum Property Requirements (MPR);
Installing or repairing wells and/or septic systems;
Connecting to public water and sewage systems;
Repairing/replacing plumbing, heating, AC and electrical systems;
Making changes for improved functions and modernization;
Making changes for aesthetic appeal;
Repairing or adding roofing, gutters and downspouts;
Making energy conservation improvements;
Creating accessibility for persons with disabilities;
Installing or repairing fences, walkways, and driveways;
Installing a new refrigerator, cooktop, oven, dishwasher, built-in microwave oven, and washer/dryer…
This list is not exhaustive, and many other projects in addition to those listed above are approved for FHA 203(k) loans.
Ineligible Uses For FHA 203(k) Rehab Loan Funds
The list of ineligible projects for FHA 203(k) loan funds is shorter than the approved list. According to HUD 4000.1, the following cannot be accomplished with this type of home loan:
"The 203(k) mortgage proceeds may not be used to finance costs associated with the purchase or repair of any luxury item, any improvement that does not become a permanent part of the subject Property, or improvements that solely benefit commercial functions within the Property, including recreational or luxury improvements, such as:
Swimming pools (existing swimming pools can be repaired)
Exterior hot tub, spa, whirlpool bath, or sauna
Barbecue pits, outdoor fireplaces or hearths
Bath houses
Tennis courts
Satellite dishes
Tree surgery (except when eliminating an endangerment to existing improvements)
Gazebos"
Also ineligible: additions or alterations to support commercial use or to equip or refurbish space for commercial use. State law, lender standards, and building code may apply to all eligible improvements permitted under the 203(k) rehab loan program.