June 30, 2022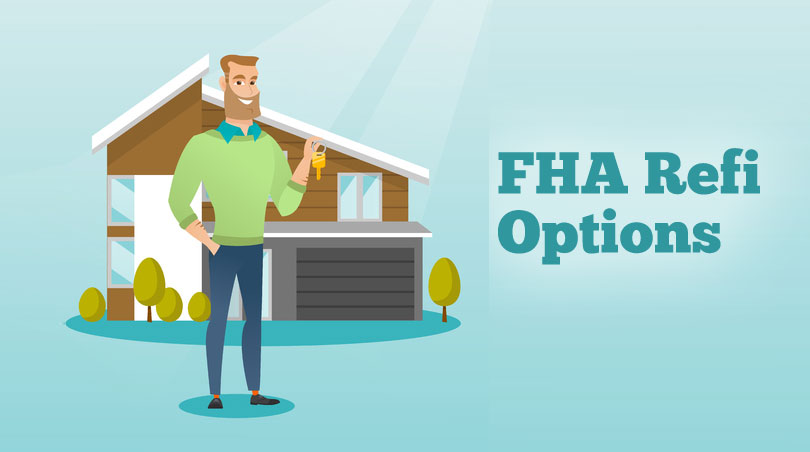 Is there such a thing as an FHA home equity loan? Some borrowers want to tap into the equity built up in their home to pay bills or to make a large purchase, others may want to start home improvement projects.
Conventional mortgages often come with the option of applying for a home equity loan or a home equity line of credit. 
What options exist for FHA borrowers?
FHA home loan options don't include a home equity line of credit or a home equity loan. You won't find an FHA loan option that mimics these options.
What FHA borrowers do have the option to apply for? FHA Cash-Out Refinancing, which allows you to take cash back at closing time if you meet the following requirements in addition to credit qualifications:
The borrower must have 12 months of on-time payments OR;
The borrower must have made all payments on time since obtaining the loan;
The borrower must have a minimum of six months of mortgage payments
FHA loan rules say that for Cash-Out Refinance loan options, you must make a payment the month before the new loan; no skipped payments are permitted.
FHA Cash-Out Refinancing is possible for a home you own but are still making mortgage payments on, and you are also permitted to refinance a property you own free and clear, provided you will occupy that home as your primary residence.
FHA Cash-Out Refinances require a new credit check in all cases.
They also require a new appraisal, which is necessary to establish the current market value of the home. Some borrowers may worry that the new appraisal may affect their property taxes, but an appraisal is not the same as a tax assessment.
The appraisal is a tool for the lender to use to establish the market value of the home.
Some borrowers apply for a Cash-Out Refinance Loan in the wake of a mortgage modification or loan forbearance. Is it possible to be approved for a cash-out loan under such circumstances? FHA loan rules in HUD 4000.1 say these conditions require the lender to obtain:
A copy of the loan modification or loan forbearance
Evidence of payments made
Information on the amounts and dates of all payments
HUD 4000.1 says a copy of a modification or loan forbearance is not required, "…if the forbearance was due to the impacts of the COVID-19 National Emergency."
FHA Cash-Out loans require 20% equity in the home. If your loan has not reached 80% LTV, you won't qualify for this type of refinancing until your loan-to-value ratio has hit 80% or better.
All FHA Cash-Out refinances require occupancy and you cannot refinance an investment property, intermittent-occupancy home like a vacation house, or a non-residential property with these loans.