March 9, 2022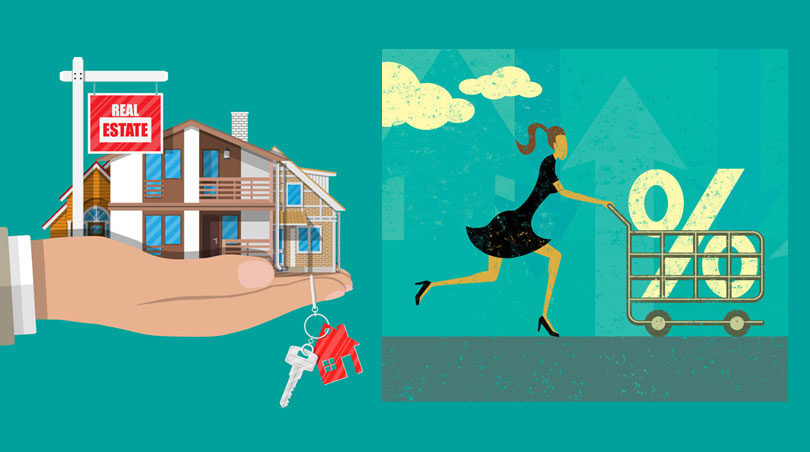 FHA home loans feature a refinance option. There are multiple options to refinance with an FHA mortgage and you can choose to refinance out of a conventional mortgage into an FHA loan, get cash back at closing time, and more. What do you need to know about FHA refinance options?
FHA Cash-Out Refinance loans are not the only option to refinance a non-FHA mortgage. You can also apply for a no-cash-out version and get out of your current loan and into a new FHA mortgage.
Some choose to do this because they want out of an adjustable-rate mortgage, others choose an FHA loan because they are interested in a lower rate.
When you are reviewing your refinance options, it pays to have an idea of your financial goals for the new loan. For example, are you refinancing because you need extra money to repair or renovate your home?
A cash-out refinance loan might sound like a good idea but you could also consider an FHA 203(k) Rehabilitation Refinance as an alternative to a cash-out refi. 203(k) loans don't allow unrestricted cash back but you do get to spend loan funds on approved renovation and upgrade projects in the home. 
You can choose a Limited 203(k) if you have only a small amount of work to do (no alterations to load-bearing walls or other major structural work is permitted with a Limited 203(k)) but the standard version is perfect for borrowers who need to get a bigger project done.
If you have an existing FHA loan and simply need a lower payment, interest rate, or you want to get out of an adjustable-rate mortgage, the FHA Streamline Refinance option is one worth exploring.
The key for some, when it comes to getting the most out of an FHA Streamline? Avoid financing your closing costs (where permitted) and keep the add-ons to your mortgage to a minimum.
One important thing to remember about refinancing your FHA loan or refinancing into an FHA mortgage; you will have to pay mortgage insurance.
It's smart to budget for this expense far in advance as you may be able to save up enough money to pay the Up Front Mortgage Insurance Premium in cash rather than financing it into the loan amount. 
Those who can afford to pay the Up Front premium in cash will avoid an increase in the mortgage payment due to the extra funds rolled into the loan amount.
If you are considering a refinance loan, it pays to compare what your current lender is offering you to what other banks or financial institutions might be willing to do. You don't have to stay with your current lender to refinance a home loan and even if you do choose to stay where you are with the new loan, you've made an informed choice.
If you are considering a refinance loan, take into account the term of the new loan, the interest rate, and be sure to ask about closing costs such as a new appraisal (generally required for cash-out transactions and rehab loans.