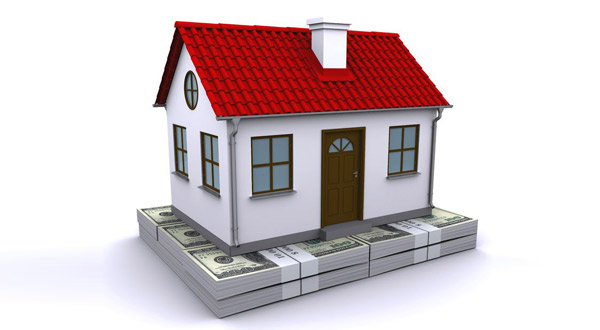 If you are thinking about filling out an FHA mortgage application, there are a few questions to ask yourself before you do-if you're ready to apply for an FHA loan, you'll have the answers ready.
How Much Down Payment Money Do You Have?
In the planning stages of buying a new home, one of the most important things you can do early is determine how much home you can realistically afford. Using a mortgage calculator can help you estimate how much you need.
Since FHA home loans typically require a minimum 3.5% down based on the adjusted price of the home, you can get an estimate of how much will need to be saved up to make that down payment. Know how much you'll need-at least a rough estimate-early in the process will be a very big help.
What Are Your FICO Scores?
Going into the mortgage application process, you should know what your lender will see on your credit report. You can request a free copy of your credit report from the there major reporting agencies (Equifax, TransUnion, and Experian) which are the same agencies your lender will use to process your loan application.
Check your reports as early in the planning process as you can-if you find errors or evidence of identity theft, you're going to need time to discuss these problems with the credit reporting agencies, file the required paperwork, etc.
How Much Do You Have Saved For Closing Costs?
There are multiple expenses for closing costs including required appraisals, compliance inspections, Up Front Mortgage Insurance Premiums, and optional costs like paying for discount points where applicable. Budgeting and saving for these inspections and other costs is a typical part of doing business with an FHA mortgage lender.
What Is The Actual Condition Of Your New Home?
This is a question you can't really answer until a specific stage in the home buying process, but it is extremely important to budget and save for the cost of the optional (but critical) home inspection. Borrowers will have to pay this cost above and beyond the required FHA appraisal, but the hundreds you pay for the optional home inspection will save you thousands later on. An FHA appraisal is NOT a home inspection, and does not catch all issues or potential issues that could affect your ability to enjoy your home later down the line.
A home inspection fee should be included in your budget for the new home purchase. Do not buy a home with a mortgage loan without getting it inspected as well as appraised. As many home buying experts point out, "appraisals are for lenders, home inspections are for borrowers".
Home inspection fees vary depending on the housing market and other factors. Check with a local home inspector to get an idea of how much to save up for this crucial service before you fill out your mortgage application. Home inspections are not included in the FHA appraisal process and the lender has no involvement in this process. It's up to the borrower to arrange for the inspection to be done prior to signing on the dotted line and purchasing the home.