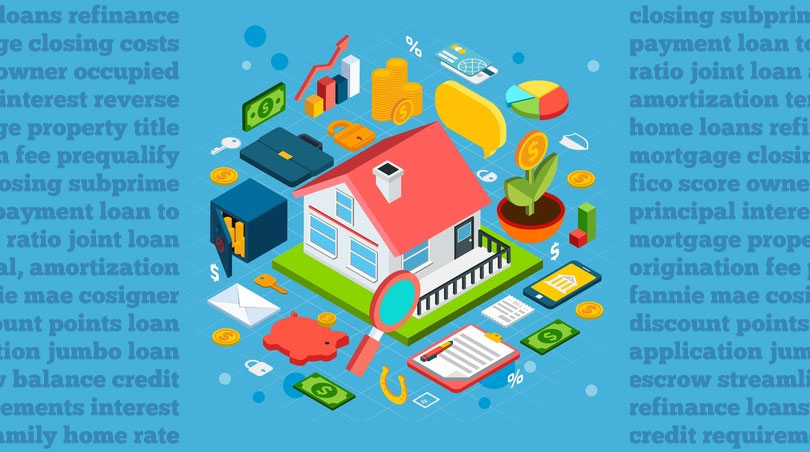 What do I need to qualify for an FHA 203(h) rehab loan for disaster victims? Those in the hardest-hit areas may require complete replacement of a home damaged or destroyed by Hurricane Harvey, Hurricane Irma, Hurricane Maria, or California fires. But what are the basic requirements of the FHA 203(h) rehab loan?
FHA 203(h) Rehab Loans Are For Those In Federally Declared Disaster Areas
The basic requirement for an FHA 203(h) rehab loan is that the applicant's property is located in a federally declared disaster area. According to HUD 40001., "The previous residence (owned or rented) must have been located in a (federally declared disaster area) and destroyed or damaged to such an extent that reconstruction or replacement is necessary. A list of the specified affected counties and cities and corresponding disaster declarations are provided by the Federal Emergency Management Agency (FEMA)."
For those with condo units, FHA loan rules require those units to be located in an FHA-approved Condominium Project.
FHA 203(h) Rehab Loans Require A Minimum Credit Score
FHA loan rules state that the applicant must have a FICO score of 500 or better to qualify for an FHA 203(h) rehab loan. Additional lender standards may apply-the FICO score requirement here is the FHA minimum.
FHA Loan Credit Rules For 203(h) Rehab Loans
HUD 4000.1 states that "degrogatory credit" information may not necessarily be a barrier to this type of home loan. "For Borrowers with derogatory credit, the Mortgagee may consider the Borrower a satisfactory credit risk if the credit report indicates satisfactory credit prior to a disaster, and any derogatory credit subsequent to the date of the disaster is related to the effects of the disaster." Additional lender standards may apply.
FHA Mortgage Loan Rules For Debt Ratios
Normally, having an existing mortgage payment would be a factor in the lender's debt to income ratio calculation. But FHA 203(h) rehab loans are different. HUD 4000.1 instructs the lender, "When a Borrower is purchasing a new house, the Mortgagee may exclude the Mortgage Payment on the destroyed residence located in a (federal disaster area) from the Borrower's liabilities. To exclude the Mortgage Payments from the liabilities, the Mortgagee must:
-obtain information that the Borrower is working with the servicing Mortgagee to appropriately address their mortgage obligation; and
-apply any property insurance proceeds to the Mortgage of the damaged house."
FHA 203(h) Down Payment Rules
The FHA rehab loan for disaster victims is a unique home loan in that no minimum down payment is required. According to HUD 4000.1, "The Borrower is not required to make the Minimum Required Investment (MRI). The maximum Loan-to-Value (LTV) ratio limit is 100 percent of the Adjusted Value. If a 203(k) is used in conjunction with a 203(h), the 203(k) LTV applies".
Additional lender requirements may be a factor-it's important to discuss the down payment issue with a loan officer to learn what may apply in your specific circumstances.