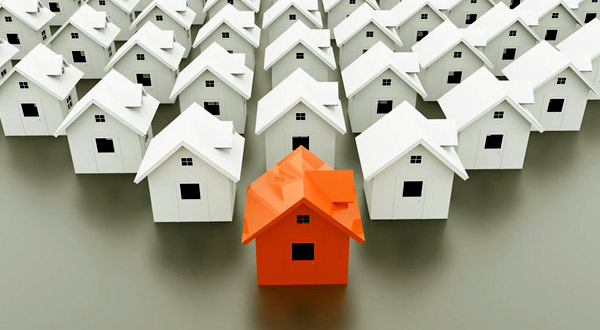 What you need to know about FHA home loans as a first-time home buyer includes the terms and conditions of your loan, how loan approval works, and what it takes to qualify for an FHA mortgage.
Are you ready for your first home? Keep reading and make note of any areas that need addressing in order to get as close as possible to home loan approval before you fill out the forms.
FHA Home Loans Require A Down Payment, But It's A Low Downpayment
FHA mortgage loans require a minimum 3.5% down payment for all new purchase transactions, construction loans, and rehab loans that are not applied for as disaster relief rehab loans (the FHA 203h loan). You may be required to pay five percent down or more on some conventional loans and if your FICO scores aren't high enough the down payment requirement goes up.
This is true of FHA loans, also, but the down payment you are required to make with lower FICO scores is 10%. Consider that other loans may start at 10% down depending on the lender and the nature of your home loan.
FHA Loans Do Not Permit An Early Payoff Penalty
Are you planning to pay more on the monthly mortgage payment than the minimum amount required? If so, an FHA loan can help since the lender is not permitted to charge a penalty for paying off the mortgage early-and that includes early payoff situations such as refinancing or reverse mortgages.
FHA Loans Are Not Need-Based
Some borrowers confuse the FHA loan program with the USDA loan program, which IS need-based and features income limits. The FHA loan program is not need-based, is not restricted to first-time buyers or new borrowers, and does not have an income cap.
FHA Home Loans Require Occupancy By At Least One Borrower On The Mortgage
You cannot use an FHA loan to buy a home unless at least one borrower named on the loan agrees to occupy the home as the permanent residence. This is a condition of loan approval and you are required to certify this in a legally binding agreement as part of your loan paperwork.
FHA Home Loans Can Be Used To Build A Home
Ask your lender about the FHA One-Time Close Construction Loan if you would rather build a home instead of buying an existing house.
Learn More About VA, FHA, Or USDA One-Time Close / Single-Close Construction Loans Today
We have done extensive research on FHA, VA and USDA One-Time Close / Single-Close mortgage loans and spoke directly to the licensed lenders for most states. These are qualified mortgage loan officers who work for lenders that know the product well.
Each company has supplied us the guidelines for their product. If you are interested in being contacted by one licensed lender in your area, please respond to the below questions to save time. All information is treated confidentially.
Your response to onetimeclose@fhanewsblog.com authorizes us to share your personal information with a licensed mortgage lender in your area to contact you.
Please note that the One-Time Close / Single-Close Construction Program only allows for single family dwellings (1 unit) – and NOT for multifamily units (no duplexes, triplexes or fourplexes).
1. Send your first and last name, e-mail address, and contact telephone number.
2. Tell us the city and state of the proposed property.
3. Tell us your credit score and/or the Co-borrower's credit score, if known. 620 is the minimum qualifying credit score for this product.
4. Are you or your spouse (Co-borrower) eligible veterans? If either of you are eligible veteran's, the down payment is $0 up to the maximum VA lending limit for your county. If not, the FHA down payment is 3.5% up to the maximum FHA lending limit for your county.