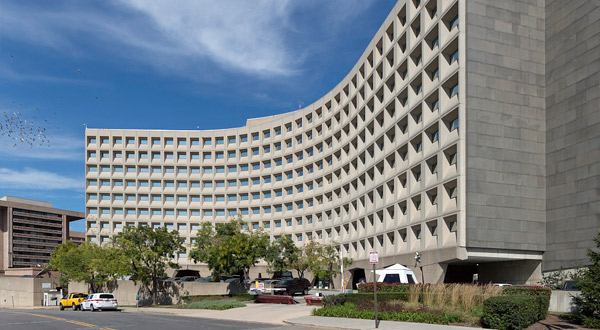 There are many different forms of housing discrimination and such violations of federal law can happen at any stage of the housing process. That means you can find examples of violations of the Fair Housing Act in many other places besides the rental application process, the home loan application process, or even the refinance loan system.
Did you know that housing discrimination cases are also found in areas such as the decisions of homeowner's associations? That's an area that doesn't get discussed much in home loan circles, but violations of the Fair Housing Act have disastrous effects for those who seek housing.
One good example of this is found in a September 2021 press release at the Department of Housing and Urban Development's official site announcing charges against a condo owner's association.
The Links South at Harbour Village Condominium Association, in Ponce Inlet, Florida is charged with denying a condo unit owner a reasonable accommodation due to respiratory medical issues.
According to the press release, "a couple asked to be able to keep their shoes outside their unit in order to limit exposure to outdoor allergens, chemicals or pollutants inside their home" due to severe respiratory issues associated with 9/11 recovery efforts. 
The HUD press release notes that the couple provided medical documentation showing a need to keep the family's home free from allergens, chemicals, or pollutants tracked into the home from the outside. The condo owner's association "refused to grant the couple's accommodation request". HUD says the company simply kept demanding more information instead.
The Fair Housing Act makes such refusal a crime. It is illegal to deny reasonable accommodations in rules, policies, practices or services for rental of a dwelling or purchase of one.
Fair Housing laws require them when they are needed and requested "to afford a person with disabilities an equal opportunity to use and enjoy a dwelling" according to HUD.gov. 
If you have experienced discriminatory housing practices at any stage of the process, see the end of this article for information on how to report it.
"It is critically important that individuals with disabilities be granted the reasonable accommodations they need to use and enjoy the place they call home," said Jeanine Worden, HUD's Acting Assistant Secretary for Fair Housing and Equal Opportunity, who was quoted in the press release.
Worden adds, "When a person with a disability requests a reasonable accommodation, a small exception or modification to a housing provider's rules can make a big difference in the health and well-being of an individual with a disability."
If you have experienced discrimination in rental, mortgage lending, or in the provision of services, file a complaint with the HUD Office of Fair Housing and Equal Opportunity at (800) 669-9777 (voice) or by relay at (800) 877-8339.
You can file a complaint online at to hud.gov/fairhousing.