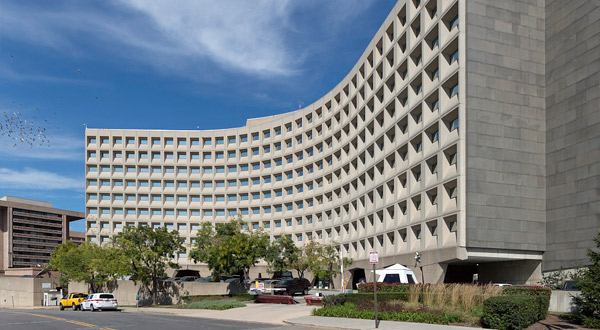 The Department of Housing and Urban Development has announced a billion dollar relief package for Puerto Rico. According to a press release on the HUD official site, the agency "awarded more than $1.5 billion to help Puerto Rico to recover from Hurricanes Irma and Maria."
The funds are available via $7.4 billion in CDBG-DR (see below) funding for major disasters declared in calendar year 2017 thanks to a continuing resolution signed into law in September 2017.
The HUD Deputy Secretary Pamela Hughes Patenaude discussed these HUD disaster recovery grants with Governor Ricardo Rosselló during a visit to Puerto Rico in the aftermath of Hurricanes Irma and Maria.
Governor Rosselló, quoted in the press release, added, "On behalf of the many thousands of survivors here in Puerto Rico, I want to express our appreciation to the Administration and HUD for recognizing the tremendous needs that remain in so many of our neighborhoods."
Rosselló also says, "This grant will make a huge difference in repairing damaged homes and businesses and facilitating the social and economic recovery here in the island."
CDBG-DR grants offered to Puerto Rico are intended to support "a variety of disaster recovery activities including housing redevelopment and rebuilding, business assistance, economic revitalization, and infrastructure repair".
The aid money is provided through HUD's Community Development Block Grant – Disaster Recovery (CDBG-DR) Program and "will support long-term recovery of seriously damaged housing and local businesses in Puerto Rico" according to the press release. Block grants such as these require coordination with HUD to determine and prioritize the greatest need for the grants.
HUD will identify and prioritize hardest-hit areas to apply the grant money and will issue administrative guidelines on how to use the grant funds to recover.