February 8, 2023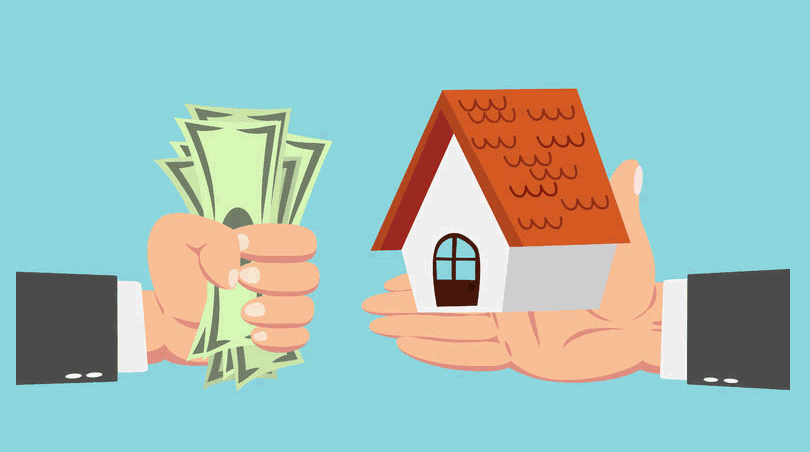 If you want to purchase a piece of land only and finance it through an approved FHA lender, that type of loan product is not offered.  However, the FHA insured program will allow for the purchase of land if it is combined with the construction costs to build a brand-new home.  They will allow all of those costs to be in one loan and only require a minimum down payment of 3.5% and all can be accomplished with one closing.  This type of loan is called an FHA One-Time Close construction to permanent loan. Buying land with an FHA loan is done in conjunction with an FHA construction loan, and it is a common new home construction feature for Stick-Builds, modular and manufactured homes.
HUD 4000.1 has some basic instructions to the lender about the purchase of land as part of the FHA loan process:
"The Borrower must be purchasing the land at the closing of the construction loan, or have owned the land for six months or less at the date of case number assignment."
As with many other parts of the FHA loan process, there are some do's and don'ts to be mindful of when buying land as part of an FHA mortgage.
There are plenty of pro-consumer laws enacted to protect buyers who want to own land, but there are also some good, common sense things buyers can do to protect themselves regardless of those laws.
Some buyers purchase land from out-of-state, which makes the first rule of buying property more challenging.
Even so, it's never a good idea to purchase land without having inspected it first. Buyers should treat a land purchase the same as they would the home itself–who would buy a house without having a look at it first? The same principle should guide a land purchase-especially if the land is purchased in conjunction with an FHA One-Time Close construction loan.
The FHA recommends doing some homework on the developer of the land–what is the developer's reputation in the local area? Can someone there recommend them? What does your lender or real estate agent say about them.
Applying for an FHA mortgage loan means you'll be meeting plenty of people who might know who is reputable and who isn't. Ask for an opinion.
Never give in to high-pressure sales tactics, especially those conducted over the telephone. Always insist on reading all contracts and always ask for clarification on any section of the contract you do not fully understand before signing.
Some additional rules may apply in cases where there is what the FHA deems to be surplus or "excess land". Speak to your loan officer about these rules if you are concerned they may apply to your transaction.
Want More Information About One-Time Close Loans?
One-Time Close Loans are available for FHA, VA and USDA Mortgages.  These loans also go by the following names: 1 X Close, Single-Close Loan or OTC Loan. This type of loan allows for you to finance the purchase of the land along with the construction of the home. You can also use land that you own free and clear or has an existing mortgage.
We have done extensive research on the FHA (Federal Housing Administration), the VA (Department of Veterans Affairs) and the USDA (United States Department of Agriculture) One-Time Close Construction loan programs. We have spoken directly to licensed lenders that originate these residential loan types in most states and each company has supplied us the guidelines for their products. We can connect you with mortgage loan officers who work for lenders that know the product well and have consistently provided quality service. If you are interested in being contacted by (one) licensed construction lender in your area, please send responses to the questions below. All information is treated confidentially.
OneTimeClose.com provides information and connects consumers to qualified One-Time Close lenders in an effort to raise awareness about this loan product and to help consumers receive higher quality service. We are not paid for endorsing or recommending the lenders or loan originators and do not otherwise benefit from doing so. Consumers should shop for mortgage services and compare their options before agreeing to proceed.
Please note that investor guidelines for the FHA, VA and USDA One-Time Close Construction Program only allow for single family dwellings (1 unit) – and NOT for multi-family units (no duplexes, triplexes or fourplexes). You CANNOT act as your own general contractor (Builder) / not available in all States.
In addition, this is a partial list of the following homes/building styles that are not allowed under these programs:  Kit Homes, Barndominiums, Log Cabin or Bamboo Homes, Shipping Container Homes, Dome Homes, Bermed Earth-Sheltered Homes, Stilt Homes, Solar (only) or Wind Powered (only) Homes, Tiny Homes, Carriage Houses, Accessory Dwelling Units and A-Framed Homes.
Your email to info@onetimeclose.com authorizes Onetimeclose.com to share your personal information with (one) mortgage construction lender licensed in your area to contact you. Your credit report will NOT be pulled due to sending this and we do not ask for Social Security numbers.
Send your first and last name, e-mail address, and contact telephone number.
Tell us the city and state of the proposed property.
Tell us your and/or the Co-borrower's credit profile: Excellent – (680+), Good – (640-679), Fair – (620-639) or Poor- (Below 620). 620 is the minimum qualifying credit score for this product.
Are you or your spouse (Co-borrower) eligible veterans? If either of you are eligible veteran's, down payments as low as $0 may be available up to the maximum amount your debt-to-income ratio VA will allow – there are no maximum loan amounts as per VA guidelines.  Most lenders will go up to $1,000,000 and review higher loan amounts on a case by case basis.   If not an eligible veteran, the FHA down payment is 3.5% up to the maximum FHA lending limit for your county.
Or go to our site and Request Additional Information.