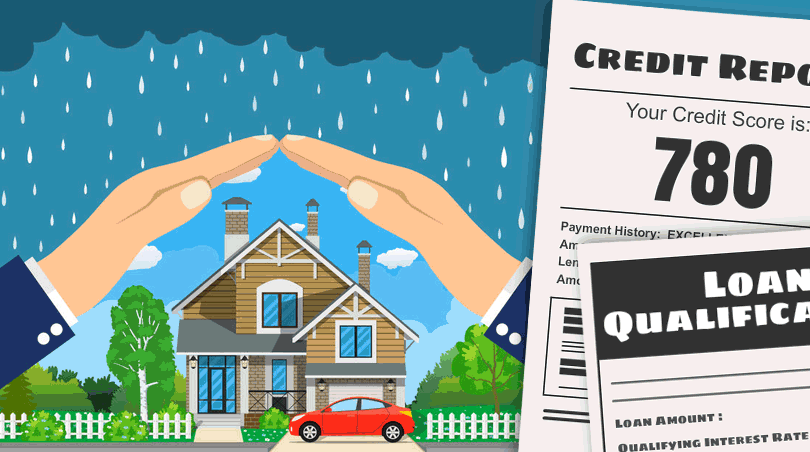 A recently published report about home loans and credit checks advises, "Do not allow a credit pull by a lender you don't know, especially if the offer is unsolicited".
This advice leads to a few other questions about the home loan process; how do you protect yourself against identity theft, fraud, scams, and unscrupulous vendors when you are trying to buy a home with an FHA mortgage?
Consider Your Recent Activities When Shopping For A Home Loan
What does this mean? When you want to buy a home with an FHA mortgage or any other kind of loan, consider that you may be signing up for accounts on real estate sites or other online resources and that you don't always know what might become of your personal data with third parties.
The idea behind this advice is not to discourage people from using web-based house hunting and loan application tools; instead it is meant as a warning that your email and phone number could wind up in the hands of third parties who contact you with "special offers".
Be aware of this as a fact of life when doing business online. This advice leads to our next topic-the unsolicited third party email offer.
Do Not Reply To Unsolicited Third Party Requests Via Email
Many scammers will purchase email lists and send messages to those they hope are currently house hunting or home buying; these unsolicited third party emails may resemble legitimate offers and do manage to fool a certain percentage of people receiving them.
You can avoid being victimized by mortgage-related scams by not clicking on links in emails you did not request and by avoiding replies to people you have not personally reached out to. In cases where an unsolicited email appears legitimate and you wish to investigate further, don't click through in the body of the e-mail.
Instead, go to the company's main web address (which you should type in manually) and begin searching from there. Avoid giving your data to third parties you did not initiate contact with. It's one thing to visit a website and fill out an online form. It's another to get a potentially bogus email asking you to click through and surrender your private data.
Check Out The Reputation Of Mortgage Service Providers, Builders, Etc.
If you need some kind of home loan related service such as a home inspector, builder, contractor, or even the lender itself, check the company's local reputation. You may find help in this area from local real estate agents, chambers of commerce, the Better Business Bureau, Angie's List, etc.
Like buying items online, it's good to check the reviews and make an informed decision about who you hire to do the work, process your loan, etc.
Don't Be In A Hurry
FHA purchase loans, FHA refinance loans, and FHA construction-to-permanent or One-Time Close mortgages take time. The more time you allow yourself in the house hunting process, the less tempting it will be to cut corners, hire without checking reviews, etc.
One common tool of any scam is the high-pressure tactic of trying to get the victim to make a hasty decision without thinking of all the possibilities. People who give in to this pressure wind up disappointed, those who allow themselves enough thinking time to consider the options do much better and you don't have to be a potential scam victim to reap the benefit of doing so.
But refusing to give in to high-pressure tactics isn't just protection against scams (see above), it's also a very sound way of doing business in general. Always pull your credit reports before you let a lender do so, always check the reputation of your service providers, and beware giving your personal data to third parties you have not personally contacted.