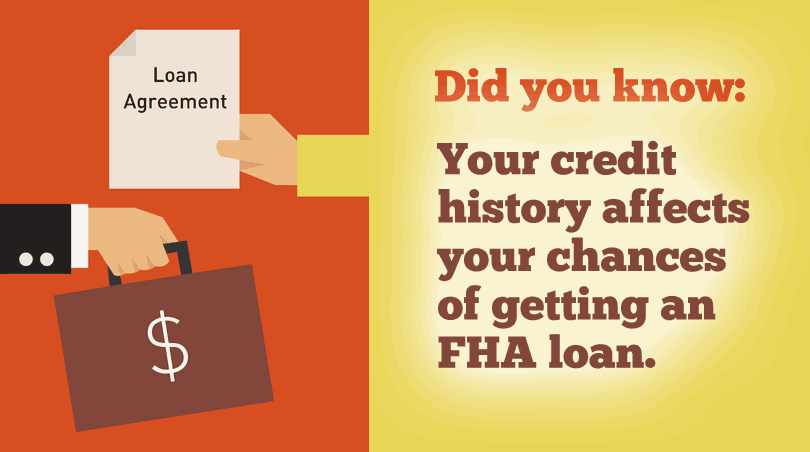 If you are shopping for a new home, you want to be as informed as possible about your home loan options, rights, and responsibilities. Some begin their loan application process without being fully prepared, and this can wind up slowing down or even stopping a home loan application in its' tracks.
But how?
One big mistake you should avoid making before applying for an FHA mortgage? Applying too soon. If you have financial trouble in your credit report from past issues, the date of your last late or missed payment is an important one–lenders generally want to see at least 12 months of on-time payments on your financial obligations.
If you don't have that record, it's a good idea to wait to apply for a home loan until you do. That is fairly common advice. But what's not so common?
Learning that your credit reports may not be updated as fast as you might like. It takes time for the latest information to catch up to your credit report and don't forget that some creditors do not report to all three major credit reporting agencies.
And what about the data that's already IN your credit file? If you have old info in your credit report, you will need to dispute it (assuming it's negative) and that dispute process can take longer than anticipated.
Have you filed a dispute with a credit agency or multiple credit agencies? If you feel the process is moving forward to your satisfaction, it may be tempting to start the home loan application you've had your eye on.
But if the dispute is not resolved, your lender may not be able to move ahead with the loan until that information is cleared up.
Much will depend on your individual circumstances, but in general, if there is an open case related to your credit report, don't apply for the loan until you have gotten a resolution.
There are others who may be tempted to apply for a mortgage too early–these include those who have recently experienced bankruptcy.
FHA loan rules require a minimum waiting period (at least one full year in many cases but more depending on circumstances and other variables including lender requirements).
And you can't be approved for a mortgage until that minimum "seasoning" period has ended. Lender requirements will apply here so it's best to talk to a loan officer about your plans.
Remember, if you have a bankruptcy in your credit history, for an FHA mortgage your waiting period begins when the bankruptcy is discharged, not when it was originally filed. That's a detail that's easy to overlook.