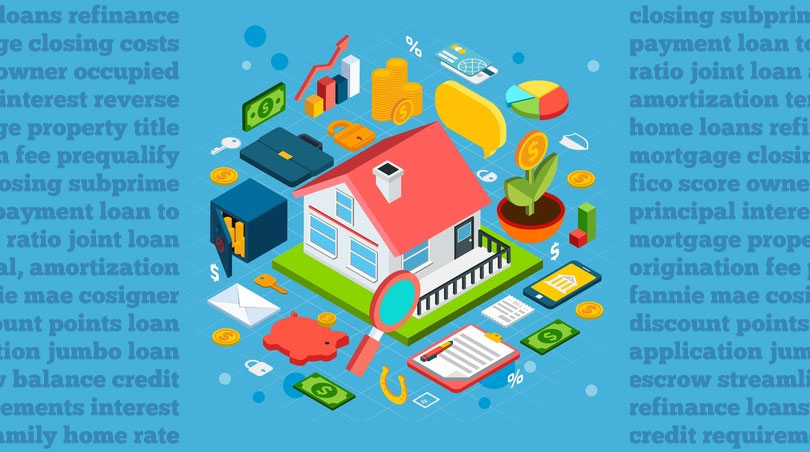 How much do you really know about the home loan process? If you are interested in buying a home with a low-down-payment FHA mortgage, there are a few things that are good to know before you start house hunting.
True Or False? FHA Home Loans Are For First-Time Homebuyers Only
False. It's one of the most common persistent myths about FHA mortgages.
True Or False? You Don't Need A Down Payment With An FHA Home Loan
False, but the down payment requirement for FHA mortgages is lower than some conventional equivalents. While it's true that there are conventional mortgages that offer down payments in the three percent range similar to FHA home loans, you may find the FICO score requirements for these loans to be higher than the FHA minimum requirements. Additional lender standards may appy.
True Or False? FHA Loans Have Limited Options For Housing Type
False. FHA home loans are available for suburban homes, condo units, manufactured housing, fixer-uppers, and you can choose to build a home on your own lot using an FHA One-Time Close construction loan rather than buying someone else's home.
True Or False? FHA Loans Require Mortgage Insurance For The Lifetime Of The Loan
This is true in some cases, and false in others. Typically, FHA purchase loans require mortgage insurance for either 11 years or the lifetime of the mortgage depending on the LTV and other factors.
True Or False? The Seller Can Help Me With My Down Payment
False. But the seller is permitted to contribute up to six percent of the price of the home toward closing costs, and that can help you with your down payment if you are worried about how you will use the funds you have saved for the down payment and closing costs.
True Or False? I Have To Have An Economic Need To Qualify
False. People who believe this often are confusing FHA loans with the need-based USDA home loan program which features household income restrictions and purchase price caps in some cases.
Talk to a participating FHA lender about your FHA home loan options to learn more about what is possible with an FHA mortgage. You may be surprised at the number of choices open to you.