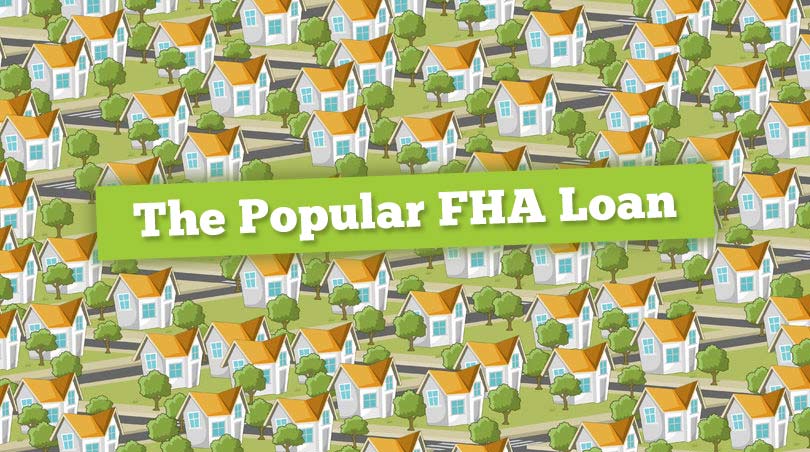 Why do some borrowers choose FHA mortgages when conventional loans, VA mortgages, and even USDA home loans are also options to consider?
In some cases the answer is easy to understand; the FHA 3.5% down payment minimum is attractive to borrowers who worry they might not be able to qualify for a conventional loan or can't afford a higher down payment.
But FHA mortgages aren't just for those who want a lower down payment. Some may choose an FHA home loan for their ability to be refinanced later with an FHA Streamline Refinance Loan, which typically must result in a benefit to the borrower such as a lower mortgage rate or lower monthly payments.
How do FHA mortgages compare to their non-FHA counterparts? When you compare the FHA loan program to the VA loan program the answer is a bit more obvious since VA mortgages aren't offered to the general public.
Only those with qualifying uniformed service can apply for a VA mortgage which features a no-money-down option and no private mortgage insurance.
FHA loans don't feature a zero-down option, and while they do not require private mortgage insurance you will pay a mortgage insurance premium as part of your monthly payments.
One of the big differences in the actual VA loan program compared to FHA mortgages? The amount of seller concessions you can get with an FHA loan is higher than VA mortgages.
For FHA loans a seller can pay up to six percent of the closing costs on the loan. For VA mortgages the VA loan official site says, "We require that a seller can't pay more than 4% of the total home loan in seller's concessions. But this rule only covers some closing costs, including the VA funding fee."
FHA home loans compared to USDA mortgages reveals a similar situation; USDA mortgages are not approved for the general public but rather for low-to-moderate-income applicants who meet applicable household income restrictions and other need-based qualifying requirements.
USDA loans may come with a zero-down or reduced down payment option depending on circumstance, but if you exceed the income limits you won't be approved for a USDA mortgage.
And finally, FHA mortgages compared to their conventional loan counterparts reveals more forgiving FICO score requirements for FHA loans, no penalty for early payoff of the loan, and the ability to apply for FHA Streamline Refinancing. Conventional loans may or may not have a similar option to refinance, but much will depend on the lender and the type of loan you want.
Another difference; conventional loans allow you to apply for a mortgage to purchase or refinance a second home, vacation home, or investment property. These loans may have higher FICO score requirements than for typical FHA mortgages and the FHA single-family home loan program does not permit loans for any home you don't personally intend to occupy.