February 1, 2023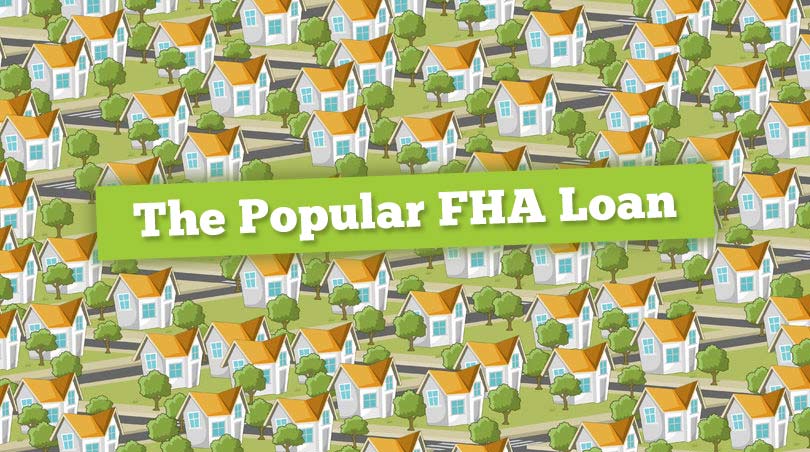 There are plenty of myths about FHA home loans. For example, some people STILL believe the FHA home loan program is a need-based mortgage loan offered only to low-income house hunters.
This is not true–any financially qualified borrower can apply for an FHA mortgage. There are no income caps or need-based requirements for FHA loan approval.
But that's just the tip of the iceberg. FHA home loans can be used to buy certain property types including condo units and mobile homes.
FHA home loans can even be used to have a house built on your own land with a low 3.5% down payment.
FHA Loan Myths: First-Time Home Buyers
You do NOT have to be a first-time homebuyer to qualify for an FHA mortgage. You can be an experienced homeowner, but the thing you'll need to remember is that FHA loans to purchase property require occupancy.
You will need to plan on living in the home you buy or have built with an FHA loan as a condition of home loan approval.
FHA Loan Myths: Perfect Credit Required
Perfect credit is NOT required to get an FHA home loan. But you should come to the application process with no fewer than 12 months of on-time payments on all financial obligations.
Your FICO score may not be as high as you want, but according to FHA loan rules, if your credit scores are 580 or higher you technically qualify for the lowest down payment.
Your lender's own standards will be important in this area, so be sure to check to see what additional FICO score requirements (part of what the lender calls the "overlays" for that financial institution) may be part of your lender's loan approval rules.
FICO scores below the lender's range and the FHA range for the lowest 3.5% down payment may still qualify for an FHA mortgage, but the down payment requirement will be higher.
It's a very good idea to start saving up early for your down payment if you are concerned about FICO scores.
Home Loan Myths: Student Loans Disqualify You
The key here is to remember it's not the fact that you have debt (of ANY KIND) but rather that you have enough income to afford both that debt AND your new home loan.
If your debt ratio is high, you'll need to work on that before applying for the loan. Your income should be such that you can realistically afford both the home loan and your current debt load.
If you're spending more than half your monthly income on debt, you'll need to cut that amount significantly for best results.
Home Loan Myths: 20% Down
One of the reasons people turn to FHA home loans is because of the lower down payment requirements. VA home loans require 0% money down, but only qualifying servicemembers, veterans, and certain spouses of military members who died can use the VA mortgage.
That's one reason to consider the FHA loan program instead, especially if you want to build on your own land with a construction loan.
FHA loans have lower down payment requirements and even those who do not qualify for the lowest down payment can still get a loan with 10% down, not 20% required by conventional loans (if you desire a loan free of mortgage insurance).
You do NOT need to put 20% down on a home loan with an FHA mortgage, but there is nothing to stop you from doing so OR paying off the loan early.