October 25, 2022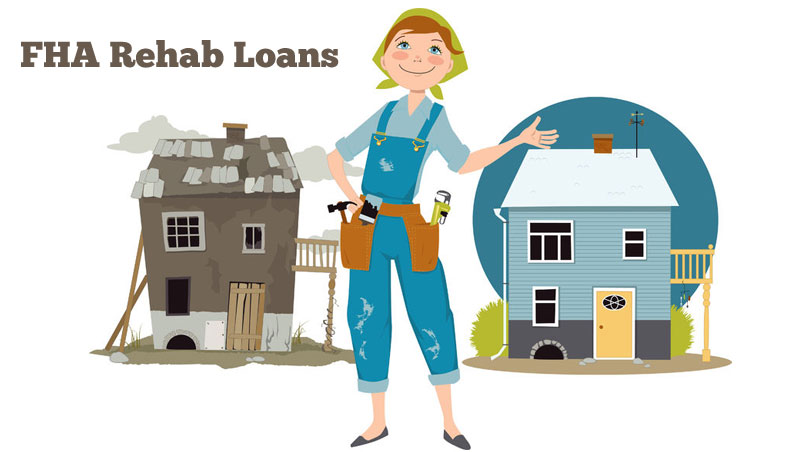 FHA 203(k) rehab loans include an option for smaller, less ambitious rehab projects. Borrowers who want a home loan to do rehab or repair work but don't want to do a large project might assume FHA loan funds are not available, but this is not true thanks to the FHA Limited 203(k) Rehab Loan option.
What Is The FHA Limited 203(k) Rehab Loan?
HUD 4000.1, the FHA loan handbook, describes the FHA Limited 203(k) mortgage as being good for "minor remodeling and non-structural repairs". The rules for this loan state that the total rehabilitation cost may not exceed $35,000. The good news? There is no minimum repair cost for this type of rehab loan.
Ineligible Projects For FHA Limited 203(k) Mortgages
HUD 4000.1 features a list of things 203(k) funds cannot be used to do; borrowers cannot undertake large renovation/rehab projects with this type of loan. Any major structural work, for example, may require a "standard" 203(k) instead of a Limited 203(k) rehab loan.
Ineligible projects under the FHA Limited 203(k) program include but are not limited to the following as described in the FHA Loan Handbook:
"The Limited 203(k) mortgage proceeds may not be used to finance major rehabilitation or major remodeling. FHA considers a repair to be "major" when any of the following are applicable:
The repair or improvements are expected to require more than six months to complete;
The rehabilitation activities require more than two payments per specialized contractor;
The required repairs arising from the appraisal necessitate a Consultant to develop a specification of repairs/Work Write-Up…or require plans or architectural exhibits; or
The repair prevents the Borrower from occupying the Property for more than 15 Days during the rehabilitation period.

Approved Projects For FHA Limited 203(k) Funds:
Eligible projects under the FHA Limited 203(k) include (but are not limited to):
Eliminating health and safety hazards that would violate HUD's MPR;
Repairing or replacing wells and/or septic systems;
Connecting to public water and sewage systems;
Repairing/replacing plumbing, heating, AC and electrical systems;
Making changes for improved functions and modernization;
Eliminating obsolescence;
Repairing or installing new roofing, provided the structural integrity of the Structure will not be impacted by the work being performed; siding; gutters; and downspouts;
Making energy conservation improvements;
Creating accessibility for persons with disabilities;
Installing or repairing fences, walkways, and driveways;
Installing a new refrigerator, cooktop, oven, dishwasher, built-in microwave oven and washer/dryer;
Installing, replacing or repairing exterior decks, patios, and porches; and
Covering lead-based paint stabilization costs (above and beyond what is paid for by HUD when it sells REO properties) if the Structure was built before 1978.
Talk to your loan officer to determine whether the project you have in mind is acceptable under the FHA Limited 203(k) program, and remember that state law, lender standards, and building code may all apply above and beyond the rules discussed here.