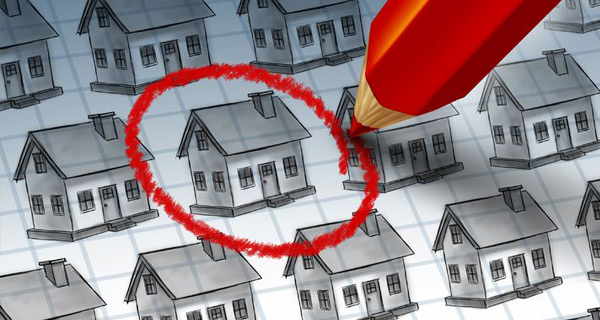 There are many questions about the FHA appraisal process–we get many in the comments section asking about the nuances of FHA appraisals. One typical question has to do with when a second appraisal is appropriate or permitted. Can a second FHA appraisal be ordered if the borrower or lender doesn't agree with the outcome of the original?
HUD 4000.1 spells out the rules for FHA appraisals including "second appraisal" requirements. They include the following:
"The Mortgagee is prohibited from ordering an additional appraisal to achieve an increase in value for the Property and/or the elimination or reduction of deficiencies and/or repairs required. The Mortgagee may order a second appraisal for Mortgages that are in accordance with requirements on Property Flipping."
FHA policy, based on the reading above, is clear–you can't contest an FHA appraisal simply to get a different valuation on the property. Furthermore:
"A second appraisal may only be ordered if the Direct Endorsement (DE) underwriter (underwriter) determines the first appraisal is materially deficient and the Appraiser is unable or uncooperative in resolving the deficiency. The Mortgagee must fully document the deficiency and status of the appraisal in the mortgage file. The Mortgagee must pay for the second appraisal."
What is the definition of a material deficiency? "Material deficiencies on appraisals are those deficiencies that have a direct impact on value and marketability. Material deficiencies include, but are not limited to:
–failure to report readily observable defects that impact the health and safety of the occupants and/or structural soundness of the house;
–reliance upon outdated or dissimilar comparable sales when more recent and/or comparable sales were available as of the effective date of the appraisal; and
–fraudulent statements or conclusions when the Appraiser had reason to know or should have known that such statements or conclusions compromise the integrity, accuracy and/or thoroughness of the appraisal submitted to the client."
FHA loan rules in these cases are clear–if there is justification for ordering a second appraisal, additional documentation and paperwork is required to show the reasons for the new appraisal and why the original is being contested. Borrowers who feel there is a material deficiency with an original FHA appraisal should discuss the situation with the lender to see what may be required moving forward.
Do you work in residential real estate? You should know about the free tool offered by FHA.com. It is designed especially for real estate websites; a widget that displays FHA loan limits for the counties serviced by those sites. It is simple to spend a few seconds customizing the state, counties, and widget size for the tool; you can copy the code and paste it into your website with ease. Get yours today: