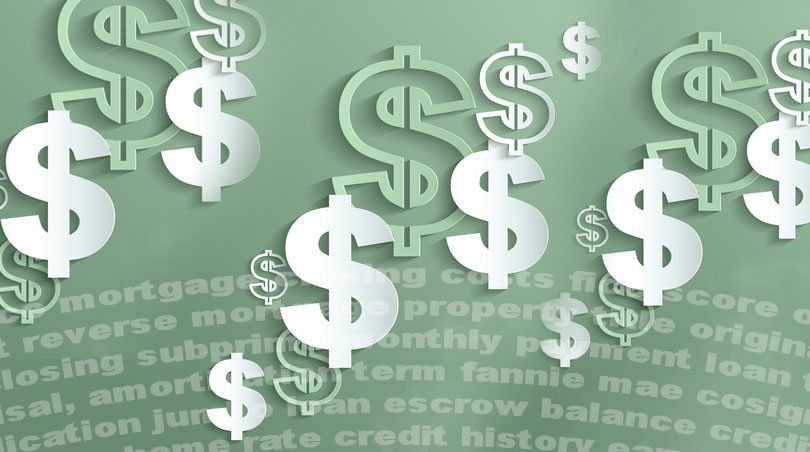 How do VA One-Time Close / Single-Close construction loans compare to their FHA One-Time Close (OTC) / Single-Close counterparts? If you don't know which program you qualify for, now is a good time to learn the differences and similarities.
FHA And VA One-Time Close / Single-Close Construction Loans Requirements
Some things will apply to both FHA and VA One-Time Close construction loans. For both types of loan, all borrowers must financially qualify, they must have minimum FICO scores as determined by both the VA/FHA and the lender, and the property must be constructed in the United States or its' protectorates.
VA One-Time Close and FHA One-Time Close loan rules both require occupancy; you may only have a home built from scratch using a VA construction loan if you intend to be an owner/occupier.
VA and FHA construction loans will be affected by VA loan limits / FHA loan limits. Ask your loan officer about maximum amounts of construction loans in your area as well as how your project might fare compared to similar types of construction loan projects in that housing market.
You may be able to use a construction loan in conjunction with other VA or FHA home loans such as the VA Energy Efficient Mortgage (which provides extra funds for approved energy saving upgrades). Ask your loan officer what may apply for your project.
FHA One-Time Close / Single-Close Construction Loan Requirements For Down Payments
Unlike the VA One-Time Close program which, under VA loan rules, permits a borrower to make a no-money-down purchase, FHA construction loans will require a minimum down payment of 3.5% for all transactions considered a new purchase loan. Construction loans are no exception.
Construction Loan Down Payment Issues
VA borrowers who do choose to make a down payment will enjoy benefits that include a reduced VA loan funding fee for their construction loan. The amount of that fee will change depending on the size of a VA home loan down payment-talk to your loan officer about how to reduce that fee with the right size down payment. FHA loans do not have this feature.
As always, participating lender requirements may apply above and beyond FHA loan standards. Ask your lender what down payment requirements may affect your construction loan transaction.
VA One-Time Close / Single-Close Construction Loan Fund Fee Requirements
The VA One-Time Close construction loan program requires payment of the VA loan funding fee not be tied to the completion of the labor on the project. It is due at the VA within 15 days of the loan closing date. You will need to ask your lender about timing, amounts, and other factors that may be affected by lender requirements in addition to VA loan rules.
Learn More About FHA, VA and USDA One-Time Close / Single-Close Mortgages
We have done extensive research on One-Time Close / Single-Close mortgage loans and spoke directly to the licensed lenders for most states. These are qualified mortgage loan officers who work for lenders that know the product well.
Each company has supplied us the guidelines for their product. If you are interested in being contacted by one licensed lender in your area, please respond to the below questions to save time. All information is treated confidentially.
Your response to onetimeclose@fhanewsblog.com authorizes us to share your personal information with a licensed mortgage lender in your area to contact you.
Please note that the One-Time Close / Single-Close Construction Program only allows for single family dwellings (1 unit) – and NOT for multifamily units (no duplexes, triplexes or fourplexes).
1. Send your first and last name, e-mail address, and contact telephone number.
2. Tell us the city and state of the proposed property.
3. Tell us your credit score and/or the Co-borrower's credit score, if known. 620 is the minimum qualifying credit score for this product.
4. Are you or your spouse (Co-borrower) eligible veterans?  If either of you are eligible veteran's, the down payment is $0 up to the maximum VA lending limit for your county. If not, the FHA down payment is 3.5% up to the maximum FHA lending limit for your county.