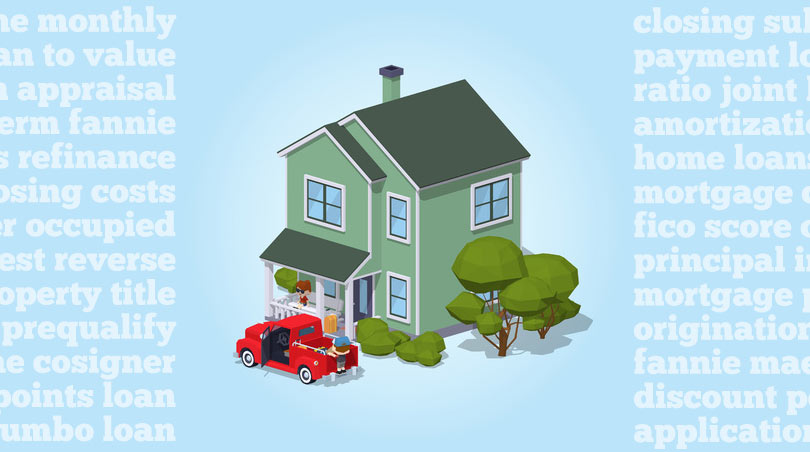 If you are planning to look at real estate listings soon or use the help of a realtor to locate a new home, here are some questions to ask yourself about your new home loan; the answers will help you decide whether to pursue an FHA mortgage, a conventional loan, etc.
FHA Mortgage Versus Conventional Home Loans: Compare Down Payments
Make sure you know your FICO scores in advance of comparing down payment requirements since the amount of cash you will be required to put down is affected by credit scores when those scores are below a specific cutoff.
There is more than one standard for FICO scores in this area-FHA loan minimums and lender requirements. Lender standards will apply no matter whether you are applying for FHA or conventional mortgage loan products.
FHA minimums are often lower than the lender itself may require, but be sure to ask your participating lender for FHA loans AND a conventional lender what the FICO score requirements for maximum financing are-you will want to compare those numbers.
FHA Mortgage Loans Versus Conventional Mortgages: Multi-Unit Properties
Compare and contrast the conventional loan requirements for multi-unit properties to FHA loan rules if you are in the market for a home with more than one living unit.
FHA home loan down payment requirements for maximum financing comes out to 3.5% down and that percentage does NOT change if you get a home with more than one living unit.
Borrowers with FICO scores that fall outside lender standards or FHA minimums may be required to put a higher amount down, but with an FHA loan you will never be asked to pay more than 3.5% down if you are financially qualified for that down payment.
Compare Terms And Conditions Between FHA Loans And Conventional Mortgages
Does the conventional loan you're looking at penalize you for early payoff of the mortgage? Do you anticipate having a balloon payment to deal with at the end of your conventional mortgage?
FHA home loan rules do not permit your lender to penalize you for paying more than the minimum monthly payment or paying off the note early. Ask the conventional lender whether or not this is true of the conventional mortgage you are comparing with.
There are many other comparisons you can make with your FHA mortgage loan-don't miss a chance to compare and contrast the features your home loan may have with a competing lender.
Learn About the Path to Homeownership
Take the guesswork out of buying and owning a home. Once you know where you want to go, we'll get you there in 9 steps.

Step 1: How Much Can You Afford?
Step 2: Know Your Homebuyer Rights
Step 3: Basic Mortgage Terminology
Step 4: Shopping for a Mortgage
Step 5: Shopping for Your Home
Step 6: Making an Offer to the Seller
Step 7: Getting a Home Inspection
Step 8: Homeowner's Insurance
Step 9: What to Expect at Closing